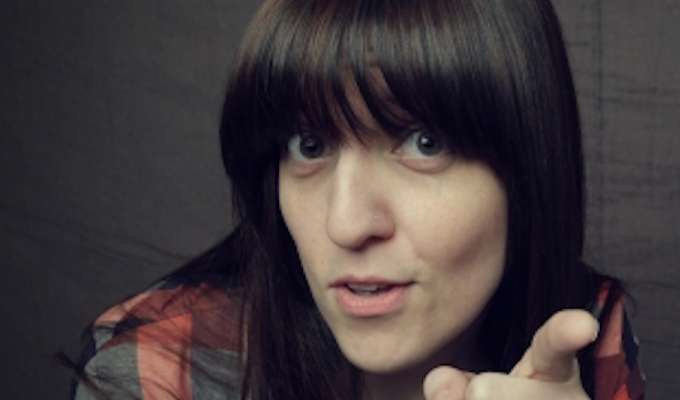 Mr Bean is doing better than me. That's depressing
Drop Dead Fred
I remember watching Drop Dead Fred and falling in love with grown-ups being silly and not caring who sees. With a lovely message about never losing your childlike sense of play, it's a perfect watch when in need of a cheer-up. It was also my introduction to the wonders of Rik Mayall.
I thought he was great and wanted to see him in other things which, as I was around ten years old, went way over my head until much later. He's Drop Dead Fred to me for always.
Mr Bean
This is how I feel in every exam (by which I mean every testing situation in all of life)... competitive, confident then full of panic and despair. But if comedy clips have taught me anything, it's that all will be OK in the end. It's all going to be OK in the end, right?
If Mr Bean can make it through life, I have to be fine. He has a house and a car and goes on holidays... He's doing life way better than I am. That's depressing. Watch the episode again to cheer yourself up.
The High Life
Oh deary me! When I grow up I want to work at Air Scotia. Hang on, is this what the real life grown-up world will be like? The man in charge of the plane with be incompetent, the office politics will be full of bitching and sniping? Fuck. Real life is gonna be pish. At least it comes with a theme tune and Alan Cumming will be my best friend.
Smith and Jones -Football Results
Yep. For all the leagues, divisions, whatever they're called.
Eddie Izzard
The first comedian I saw live. My school friend and I could hold whole conversations in Dress To Kill quotes. She's dead now...
Not really she's fine...

*shakes head*

...No really, she's alive and well, she chose cake.
Eddie Izzard appeared in the mainstream consciousness of school life and was both individual and confident with it. He showed us just what teenage us needed to know about the world. You didn't have to conform, you could be yourself and opening that door didn't mean closing all others. Funny's funny.
Not The Nine O'Clock News
Some things just don't change...
Here or anywhere…
• Amee Smith: Relax, It's Not About You is at Underbelly Med Quad, 15:00
Published: 17 Aug 2016
What do you think?