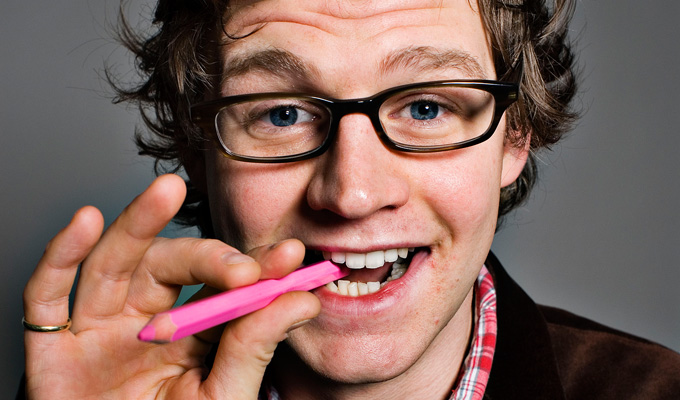 Playful, saucy and upbeat
Dave Allen had the persona of the Irish uncle you always wished you had. Warm, witty and wise, Dave Allen took comedy to a higher, more elegant level.
Sitting on a stool, sipping a large whisky and dressed immaculately in a three-piece suit, Dave mused on everything from married life and the state of the universe, to teaching a child how to tell the time.
It's worth remembering that at that time in the 70s and 80s, many of his contemporaries were doing jokes about their mother-in-law or the Asian family living next door. Dave Allen was one of the greats.
Peter Sellers
If you're not sure what genius means, you need to watch almost anything that features Peter Sellers. The fusion of an extraordinary actor and an unbelievably funny comedian, Sellers was a supernaturally gifted mimic and the undisputed king of characterisation. Woody Allen, Orson Welles and Stanley Kubrick were all huge admirers of Sellers.
The legendary control freak Kubrick convinced Sellers to play no less than three characters (originally four) in Dr Strangelove, and allowed him to improvise throughout. The famous 'comedy Hitler salute' of his wheelchair-bound title character was one of Sellers' improvisations on set. He was even nominated for three Oscars. A titan of film, television and radio comedy.
David Letterman
The greatest entertainment broadcaster of his generation, David Letterman singularly reinvented the talk show. Cranky, surreal, whimsical and yet also coruscatingly satirical, Dave had it all.
His hero was Johnny Carson, but as is so often the case with your hero, Letterman's own shows were a deconstruction of what Johnny was doing. Letterman has influenced almost everyone, including Jon Stewart, Stephen Colbert and Conan O'Brien, as well as here in the UK, Chris Evans (TFI was heavily influenced by the Late Show) and Jonathan Ross.
Being a TV host and a comedian are often at odds with each other. David was the perfect marriage of both. In this clip, he dismantles Paris Hilton, fresh from her stint in jail.
Woody Allen
It's telling how undervalued comedy can be that Woody Allen is one of the few comedians who is also considered a great artist. The volume, variety and creative ambition of his film output is second to none. For decades, Woody has made us laugh, cry, fall in love and most importantly, think. He was a fabulous gag-writer who graduated to being one of the greatest filmmakers of all time.
As we speak, he's most likely on the bed of his New York apartment penning the next one.
Carry On
I love Britain, and nothing captures a period in this country's history better than the Carry On films. When the series gained traction, it was the swinging 60s and what was emerging was a more carefree country, in which sex was finally being acknowledged as an actual thing.
The films were playful, saucy and upbeat. The perfect antidote to stuffy, post war 1950s Britain. Talbot Rothwell wrote most of the best ones, with an almost Marx-Brotheresque gift for one-liners (most notably 'Infamy, infamy, they've all got it infamy'). The material was delivered with brio by Britain's comedy acting elite of that time: Kenneth Williams, Sid James, Frankie Howerd, Charles Hawtrey, Barbara Windsor, Kenneth Connor, Hattie Jaques, Jim Dale and many more.
Dick Emery
I grew up watching Dick Emery as a kid. Unlike the titilating bawdiness (and frankly downright sexism) of Benny Hill, Dick Emery got his laughs from a brilliantly varied selection of characters, an intense comic energy and a ruthlessly tight script.
Monty Python, Les Dawson, Fry and Laurie, the Fast Show and more recently little Britain all had sketches featuring men dressed as women. Emery was the pioneer of this, twisting gender stereotypes to hilarious effect and cementing our national obsession with cross-dressing men.
Yes some it has dated, but there's an integrity that permeates Emery's work; it has a sly intelligence that belies the tabloid subject matter and it's all carried off with a truck-load of charm.
• Mark Dolan: Life Hacks is at Gilded Balloon at 20:00.
Published: 14 Aug 2016
What do you think?