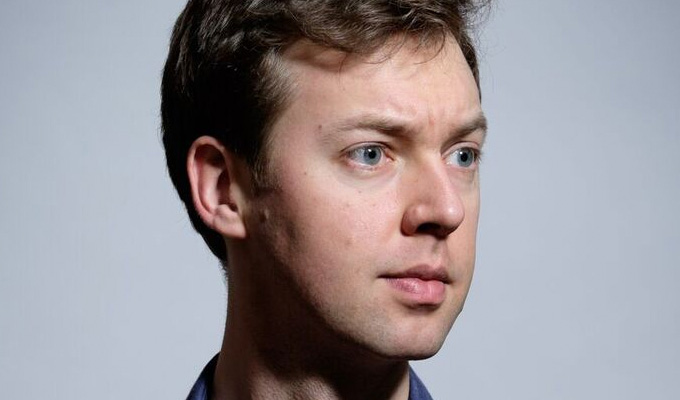 'I felt like someone had slammed my head in a fridge'
At the age of ten, I asked my father what Bottom was about and he said 'Oh, just these two… saddos.'
From the opening line, I felt like someone had slammed my head in a fridge. Bottom's toxic, nauseating mix of violence and idiocy was a glorious awakening (not that sort, for heaven's sake, I was ten). When they're given a shop for the morning, it awakens all of Rik's snobbery and delusions, until he's literally threatening to punch an old lady in the face just for questioning him. Sublime.
Rik has, of course, been pretending to be dead for a while now, but I'm still quite excited for the day when he springs out of his coffin and tells us it was all one of his Bloody Hilarious Jokes.
Tom Lehrer: We Will All Go Together When We Go
Tom Lehrer is, for me, the king of the comedy song (Lord Chancellors: Flanders and Swann; High Priestess: Victoria Wood; rebellious young Hamlet: Tim Minchin). With a corpus of just 37 songs, Lehrer completely upended musical comedy. Even better, unlike Rik, he is still openly acknowledging that he's alive.
His songs are so light and tripping that you forget the frequently horrifying subject matter – in We Will All Go Together When We Go, he's singing about a nuclear apocalypse, but it's so jaunty you can't help tapping along. Further listening for extra grimness points: Who's Next (more nukes) and the creepy, lilting Irish Ballad (Death in the old country).
Green Wing: Alan Statham's Orgasm
When I first watched Green Wing I was shocked, shocked that that anyone was doing stuff this weird. The music, the odd, choppy editing, the lunatic plotlines…it was as refreshing and stimulating a coffee enema. (If you haven't seen it, I'd like to stress this is a reference to the show rather than a reference to my private life. Quite apart from anything else, I've given up caffeine.)
Among an entire cast of stand-outs, Mark Heap, as Alan Statham, is just about the most repellently self-loathing, awkward, brilliant character ever seen on screen. And who among us can honestly say we've never phoned up an ex and faked an orgasm to make them think we're doing fine?
Jean Carroll: Stand-Up
The word 'trailblazing' gets bandied around a lot, by me, whenever I'm talking about Jean Carroll, but honestly: Jean Carroll was a trailblazing stand-up of the 1950s. I only found her recently and there's not much of her stuff online, but what there is is All Zinger. She frequently has to pause just to let the audience catch up with her.
It's sly, machine-gun fast, and Carroll gets more laughs into this five-minute set than some comedians manage in an hour. And there are heaps of gags-within-gags, like when she mentions standing on a street corner, 'like always', which almost go right over the audience's head. Trailblazing
David Hyde Pierce as Niles in Frasier
I have still got the first two seasons of Frasier saved up and unwatched, 'for emergencies', along with the final season of 30 Rock and the golden bullet of Scary Movie IV (one of these is a lie). The dialogue in Frasier sings because the writers knew exactly how each character would react to any situation. The brothers' pretensions, Niles's unacknowledged love for Daphne, their father's despair at the sons he's raised: it runs right through them, like the word 'Frome' through a stick of rock from Frome.
The best bits, though, are the silent ones. The five-minute scene where Niles manages to go from 'sitting quietly' to 'trouserless' and on fire is a masterclass of physical, silent and character comedy. Every move he makes comes straight from his desperately finicky character and inability to live in the real world. It's a treat and a half.
John Bird and John Fortune: Subprime
John Bird and John Fortune's double-act was a decades-long exercise in extremely clever stupidity. Their long, languorous interviews where they would slowly pull each other's arguments apart are amazing; their lines gently grab you by the ear, so you only get the full force of the absurdity after a few seconds.
The first time I heard their piece on the subprime crisis, if I had been driving, I would have had to pull over to the side of the road because I was laughing so much. As it was, I was at home, watching it on telly, so I was fine. Also, I didn't have my licence yet, so I'm not sure I should have been driving in the first place, frankly. I know nobody has nine minutes for anything these days, but this is some of the best stuff on the market.
• Andrew Hunter Murray: Round One is at the Pleasance Courtyard, 16:15
Published: 5 Aug 2016
What do you think?