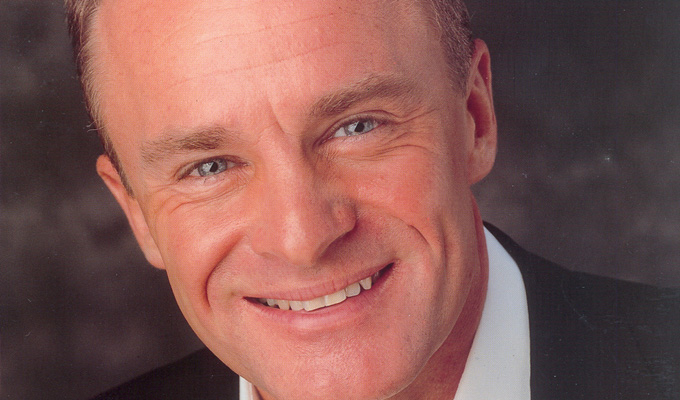 'Richard Wilson once told me to piss off...'
Only Fools and Horses
Only Fools and Horses is ageless comedy, a show you can watch with all the family. The humour never dates; it's as funny today as it was when it first came out. I've seen it so many times, never tire of watching it. There's Del Boy and Rodney in all of us.
The Pink Panther Strikes Again
It's funny when Peter Sellers, who is pretending to be a dentist, is administering the gas and getting high himself, whilst Herbert Lom is in the chair in agony. We all dread the dentist and that could quite possibly be one of the worst dental experiences you could imagine.
Peter Sellers is a real hero of mine and a fantastic mimic. He is one of my greatest inspirations. I would have loved to have met him, I hear he was incredibly charismatic. I remember seeing the interview he did by Michael Parkinson and being blown away by his mimicry.
One Foot In The Grave
I met Richard Wilson in a service station once, I stood behind him and said 'I don't believe it'– he turned round and told me to piss off… although when he realised it was me he laughed.
I know he hated that legacy more than anything else, literally everywhere he went he got that phrase regurgitated to him. It was the bane of his life, I just had to do it to wind him up.
What a great character to play, though!
Billy Connolly
I went to see Billy recently, sadly he's not that well at the moment but he is still one of the funniest men I've ever seen. He is a hero of mine and this routine about incontinence knickers is hilarious.
He did it on the Audience With… series, which I used to love watching on TV. I had the pleasure of being in the audience for some of those shows: Shirley Bassey, Celeine Dion and Bob Monkhouse – another comedy legend.
Robin Williams
routine about how Golf was invented.
I'm a big golf player, his description of how it was invented by Scottish people getting pissed is genius…
Golf is a great game to play sober or pissed – but I'm a spring and summer golfer, it's way too cold in the Winter.
Robin Williams has to be my overall comedy idol.. I think I've probably watched all of his movies and I cried the day he died.
Jim Carrey in Ace Ventura 2
This man's face?? How does he do it??! This sketch, when he came out of the back of a remote controlled rhinoceros, is one of the funniest things Ive ever seen.. He's a brilliant visual comic and totally unique.
Freddie Starr
The first time I met Freddie Starr he took me to his house, and we spent an hour there with him playing Elvis Songs. When he'd finished he said, "Time to go", booted me out and turned all the lights out. While I was outside fumbling around in the dark I could hear him giggling behind the door…. He's one of the funniest men in this country.
• Bobby Davro will be touring the UK from May 17. Schedule.
Published: 19 Apr 2016
What do you think?