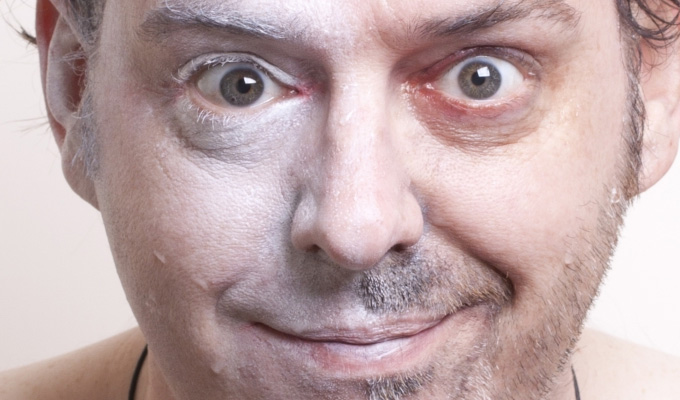 Idiots being stupid... it's the purest form of comedy
The Fall and Rise of Reginald Perrin
My favourite sitcom, starring my favourite comedy actor, written by a brilliant writer and featuring an amazing ensemble cast with no weak links. Fall and Rise also has brilliant use of cutaways and dream sequences to illustrate Reggie's internal struggles.
The story of Reggie Perrin, a man unsatisfied with life who decides to fake his own death and start again but can't let his old life go, and the bizarre characters who inhabit his mundane world. It was the perfect vehicle for Leonard Rossiter; such a fantastic actor and one of the few to have two classic sitcoms under his belt (also starring as the wonderful Rigsby in Rising Damp).
But it was the writing that set Fall and Rise apart for me, and if you like the TV show then I highly recommend reading David Nobbs original books on which the series was based. I remember being at some industry do sometime, standing round like a lemon at a banana party when a friend introduced me to David Nobbs and he was fucking brilliant! Please watch this show.
Bugs Bunny and Warner Bros Cartoons
When I was a kid, before every second of airtime was taken up with self promotion and adverts, occasionally there'd be an unscheduled gap of few minutes – and to fill it, they'd only put on a bloody Bugs Bunny cartoon! How brilliant is that?!
This was my introduction to one of the greatest comedians ever and, with Daffy Duck, a member of one of the greatest double acts ever – but that was the thing with Bugs, he could work with anyone, he was a legend among legends. Foghorn Leghorn, Yosemite Sam, Elmer Fudd etc.
Warner Bros cartoons are one of my fondest memories of childhood. Hilarious comedy masterpieces never lasting more than a few minutes featuring some of the wackiest and most memorable characters on TV.
Monty Python's Life of Brian
My favourite Monty Python film. So many memorable scenes. So many quotable lines. More laughs in ten minutes than most comedies manage in an hour and a half. The kind of comedy you could only get from a bunch of intelligent idiots.
I've always loved fools. Idiots being stupid. It's the purest form of comedy, before all other forms of comedy had developed, early man was laughing at his fellow early man being stupid.
Somebody slapping somebody else round the face with a dead fish could easily be one of the earliest intentionally funny actions ever and Monty Python are the modern ambassadors of such stupidity.
Cheers
Cheers is my favourite 1980s sitcom, launching the careers of Ted Danson, Woody Harrelson and Kelsey Grammar to name a few. Like most great sitcoms it features an amazing ensemble cast playing some fantastic characters. Unlike other American sitcoms about aspirational, middle class wankers living dream lives, Cheers was about real people with real lives, people we could all identify with.
There was one episode in which three of the doctors from St. Elsewhere – which was also set in Boston – came and had a drink in the bar. That was fabulous cos I was bang into St. Elsewhere as well! Or maybe it was an episode St. Elsewhere and they went into Cheers? Mmmm?
Anyway, it was absolute class and Cliff was the best.
Family Guy
Family Guy seems to cross boundaries that most live action shows can only dream of. No joke is missed, the writing is killer, the characters are instant classics and you could hang a story on any one of them.
Family Guy has done so much already and it feels like it's still got places to go. It takes the piss out of everything, including itself and it sounds like the cast must have a fantastic time during the process of writing and recording.
I lived with one of the co-creators of Viz comic, and Family Guy is the only show that ever made him wince and that's good enough for me.
Oh, and Adam West as the mayor; best casting ever.
Trailer Park Boys
A show where they've taken the trouble to give each character a particular way of swearing definitely gets my vote and Trailer Park Boys is one such show. A gem of Canadian comedy that should be much more widely celebrated.
The semi improvisational nature of the production really gives the actors free rein to play which is, after all, what acting's all about.
Another show that looks like so much fun to work on, it speaks to my generation of doped up, dropped out, skint losers who had no money but lots of fun.
Trailer Park Boys is an amazing show that should be much bigger over here, but I fear the swearing puts people off. That's a shame because swearing's funny as fuck.
• Seymour Mace: Niche As Fuck is on at the Soho Theatre, London, from January 5 to 16. Details
Published: 30 Dec 2015
What do you think?