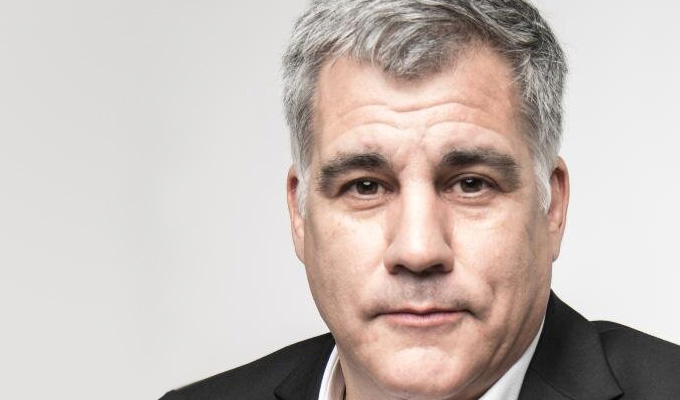 'My life in comedy is futile'
Picasso said: 'Good artists copy, great artists steal'.
These are the comedians who influenced me. Okay, I stole their acts. I stole their comic personas. I don't think they've noticed. I wouldn't be where I am without them. Where am I? Who am I? Help.
Don Rickles
He was my favourite comedian as a kid in New York. He reminded me of people that I knew, only more so: sneering, insulting, fearless yet you could see his fear sometimes. He insulted his target then told the guy he loved him. I do that and do the opposite, too. Watch the video - he's kissing Frank Sinatra! I also kiss my audience.
​Jack Benny
Before Don Rickles there was Jack Benny. His was failure comedy. He isn't the funny one but the funny happens all around him and happens because of him. 'Your money or your life,' he is asked by a mugger. He pauses. 'I'm thinking it over!' He is the brunt of the joke. The facilitator of comedy. He isn't trying to be funny. He is trying to be taken seriously. I want to be taken seriously. It's a tragedy.
​Lenny Bruce
Everything I say is stolen from Lenny Bruce because he said everything and said it first. He went places he shouldn't have gone. Every time I cross the line I remember that Lenny Bruce has already crossed it. My life in comedy is futile.
OMG. Is he saying that? Is he talking about his burnt skin being scraped off in the hospital? The next time I hear someone pontificating that there are subjects where no humour can be found, I think of Richard Pryor. With Lenny Bruce, the greatest ever.
Desperate. No other comic reaches to out an audience like her. She would be in their laps if she could. She's like Judy Garland or Liza Minnelli - if you don't pay attention to her she's gonna die. Even when she's insulting people she still wants them to love her. She reminds me of my mother. She reminds me of me.
​Sam Kinison
I watch his videos now and I don't see many jokes. I do get the emotion. I felt his pain when he spoke about broken marriage and this was even before I was married. Bill Hicks, Andrew Dice Clay, and Dennis Leary had attitude. Kinison had emotion. He gave me the freedom to feel and express pain. He was the first screaming, angry white man of comedy which is still my favourite style of comedy.
​Al Lubel
I saw him on The Tonight Show and he did a bit about his name where he repeated it over and over. I was an advertising space salesman at the time and it struck a cord. When I started comedy in 1993 and didn't have many jokes I would just repeat my name. Not in one bit, but in between every sentence. He is one of the funniest people alive.
​Dave Attell
Before Attell, jokes were directed at other people. Attell made himself the subject of a joke. He was the creep, the failure, the loser. In this clip he's suggesting that global warming doesn't exist because maybe he works for an oil company. His style changed the style of New York comedy and thus all comedy. I call it 'first person, extreme'. I watch him and think 'why bother?'
​
The comedy has little to do with the jokes or the magic. I watched the video of him dying on stage - and I knew he was dying - I was watching him dying and still I laughed cause everything he did was funny. I felt bad about laughing. You can see the panic and the pathos and the failure. One of my favourites anywhere.
I like him because he put my show in his Top Ten list for 2015 and called me a 'genius Jew'. He's my favourite British comic. I can listen to him over and over - he's hypnotic. He takes a premise to its illogical extreme through repetition. Nothing he says is true and and everything he says can be denied, yet it all is true. He is the Philip Glass of comics. Genius.
• Lewis Schaffer is Free until Famous is at the Museum of Comedy from December 8 to 21 (7pm on the 8th and 16th, 8pm other nights), priced £10. Details.
Published: 3 Dec 2015
What do you think?