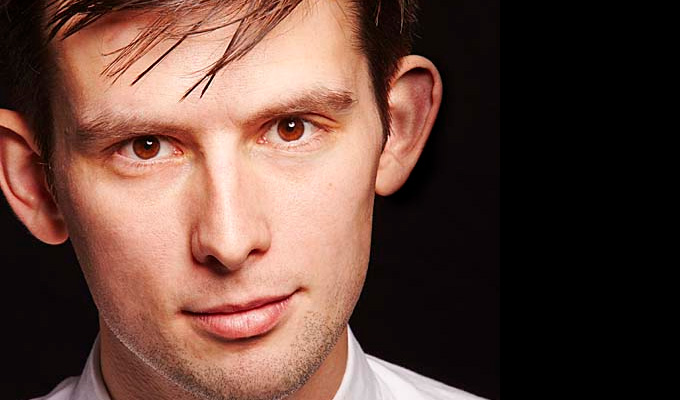 Full of pain, anger and desperation... Skin-ner!
Eddie Izzard on World War Two
This was the first stand-up show I ever saw. My sister got it for Christmas and once I'd gotten over my ears turning red at the use of the F-word I was hooked. I was a nerdy ten-year-old who loved History and to hear someone turning it all into this big joke which I knew I got was very gratifying. It felt like I wasn't alone, and it was a relief to know that grown-ups didn't just laugh about sex, which scared me.
The League of Gentlemen: Excood Beev
A big part of my playground status was my ability to recall sketches word for word and my zero-tolerance policy towards people who misremembered, particularly when it came to the League of Gentlemen. Nowadays I love the League for their craft and their beautiful distillation of human tragedies and absurdities, but back then this made us weep with laughter because it was so utterly daft. And it still does.
The Simpsons: Skinner and the Superintendent
It's silly to try to grab just a tiny section from the Simpsons as each episode is so gloriously constructed, but this one is as good as any especially as it comes from a belter from the Golden Age – 22 Short Films About Springfield. In later life I've come to find Skinner a funnier and funnier character. He's so rich – full of pain and anger, with a sincere love of learning and a whole host of hopes tempered by a streak of self-importance all wrapped up in desperation. And he sure steams a good ham.
Summer Heights High: Gumnut Cottage Story Day
Summer Heights High is, I think, a masterpiece. Chris Lilley brings such thought and life to his three central characters and creates a world that is instantly familiar despite its location thousands of miles away. I was tempted to pick the grandstanding 'Mr G The Musical' as a clip but this one sums up what I love most about the show. Jonah has wasted all the second chances he's been given and comes back to read his story in what we think will be a big finale: his story's amazing and his expulsion is reversed somehow. Instead, he fumbles through a few lines about how 'teachers at this school are gay' and says goodbye to his mates. It feels real.
The Day Today: Alan Partridge At The Races
A giant in British comedy, The Day Today had me shrieking when I saw it as a teenager and I remember struggling to breathe at the stupid names of horses and football teams. In this clip we get to see a young Alan Partridge doing all the best Partridge things, my favourite being his comments about a Volvo 340 and an accident on the M3.
Nuts in May
It's technically a drama but there's a school of thought that says all naturalistic TV comedies began here in this deceptively gentle tale of a married couple going on a camping holiday in Dorset. The world of England in the 1970s is one I love to escape to, Fawlty Towers and Nuts in May being the main destinations: both reveal so much about attitudes to sex and class at a time when most people would prefer not to talk about either. In this clip seemingly-progressive Keith is marking his territory over their fellow camper Ray by forcing him to sing a song about a zoo.
Orson Welles Wine Commercials
This speaks for itself.
• Kieran Hodgson's Edinburgh Comedy Award-winning show Lance runs at the Soho Theatre from tonight to Saturday. Details.
Published: 13 Oct 2015
What do you think?