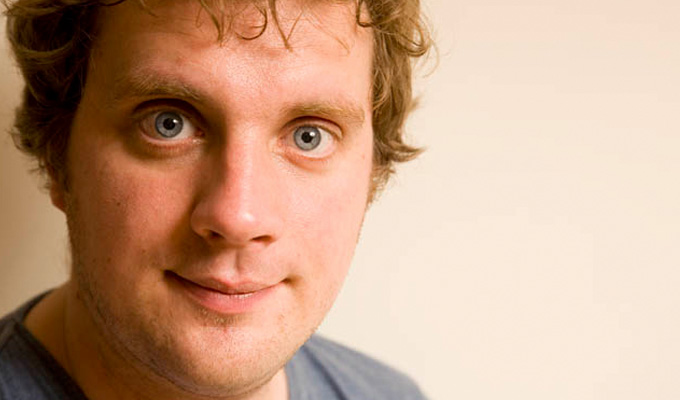 'The greatest TV show ever made'
Early Doors
I watched the first series of Early Doors with my housemates at university and it was our favourite show. It was written by Craig Cash and Phil Mealey and I've been working with Craig for the last couple of years on a sitcom I've written with my friend Molly. Craig directs it and helped us develop it. We feel really lucky to have been given a sitcom masterclass with the man behind such brilliant shows as Early Doors, The Royle Family and Mrs Merton.
Just A Minute
Radio 4 comedy has always been a big part of my life. I remember listening to Just A Minute with my mum when I was about eight and it became this routine that we'd listen to it every Sunday lunchtime. This was my introduction to comedy and the place I first heard names like Paul Merton, Kenneth Williams, Stephen Fry and Clement Freud.
Rob Auton
I'm in Edinburgh this year doing a poetry show so I thought one of my choices should be a poem. This is by Rob Auton who is doing The Water Show as part of the PBH Free Fringe. He's ace. One of my favourite performers and one of the most interesting people doing Edinburgh shows over the last few years.
Freaks and Geeks
The greatest TV show ever made. It's the one show I urge people to check out if they've never seen it. No show ever has created what it's like growing up in the way they managed with Freaks and Geeks.
Every character is so well crafted. Lindsay and Sam and their mum and dad break my heart, as well crafted a TV family as The Simpsons. It's sweet and beautiful and the first big show for people like Judd Apatow, Seth Rogan and James Franco. I'll probably watch the whole series again while I'm in Edinburgh.
Mark Watson
I don't watch as much stand-up as I used to but Mark Watson is one of the few comedians I will always buy a ticket for when they're in Edinburgh or on tour. Comedy is often over-analysed, the reason I love Mark Watson is because he's just really, really funny.
Harold and Maude
This is a film that's made me laugh more than any other. It's so strange and unusual. I can't imagine it would have been made today. Off-kilter comedy at its best.
• Most People Aren't That Happy, Anyway by John Osborne is at the Voodoo Rooms as part of the PBH Free Fringe 13 13.30pm. After Hours by Molly Naylor and John Osborne is on Sky 1 this autumn.
Published: 23 Aug 2015
What do you think?