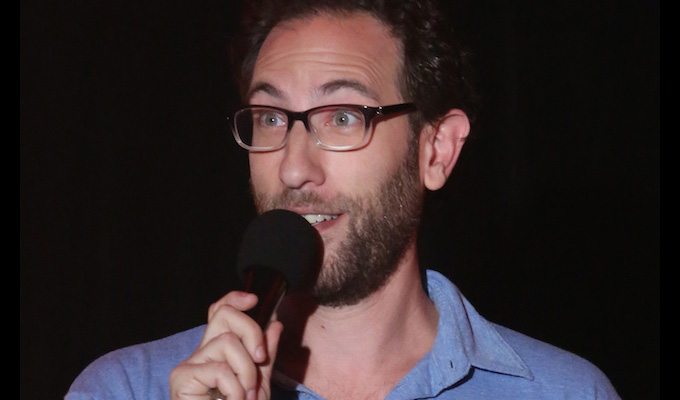 Sam Kinison, clubs that pay their comics – and sleep
Ghostbusters 2
This was the most realistic moment in any comedy I can remember. The first Ghostbusters ends with the ape watcher chick and Bill Murray heading off into the sunset. That's what happens in every movie. It's happily ever after. But that's not what happens in real life. In real life people fight and relationships don't work out. Especially when they're based on one exciting event. (see Speed)
But Ghostbusters 2 opens up with the two of them already split up. He was a bad boyfriend and she got sick of his sarcasm. It completely threw the idea of a happy ending on its head. And that's why I liked it. This is a result I can believe in.
They defeat the Stay Puft Marshmallow Man and then they date for a year or so and then they break up and fuck other people and lose track of each other. Boom. I'm in.
South Park
It's so fucking good. The mix of social commentary and childhood jokes is amazing. I don't know how they stay so on point, so consistently for so many years. I have one dream job in my career, and it's to write for that show.
Drugs
It's just the best. Nothing makes you think more interesting thoughts. A giant chunk of my last special was mushroom induced. My closer was all pot cookies talking. And without coke and booze we wouldn't be able to observe so many violent encounters every night to help inspire our writing. Seriously, coke sucks. Just do other drugs. You're annoying everyone.
I'm Dying Up Here
This book was about the comedian strike in Los Angeles in the heyday of standup, the 80s. It was centered in my home club, the Comedy Store. I started there as a phone guy, door guy, cover booth guy, whatever they'd let me do. So the descriptions of the building and the people whose headshots I had stared at for a decade became vividly real while reading that book.
And it showed how comedians were getting fucked over by clubs. How a comic could perform a sold out New Year's Eve show to customers paying $50 a ticket and then have to borrow money to buy an omelette at the end of the night. It changed the way I felt about compensation. When money comes in for a show of comedians, they deserve a part of that money.
Garbage places like the UCB in LA and New York still don't pay comedians. But they're pieces of shit. That's just a fact of our business. These greedy producers who feel like the performer is unimportant to the performance. And we all still perform those place. Because we're babies hungry for our bottles of attention. But children worked before child labour laws started, so maybe us performing there doesn't really matter to the argument. Anyway, pay artists.
Click ot buy: I'm Dying Up Here: Heartbreak and High Times in Stand-Up Comedy's Golden Era
Sleep
My first goal in comedy was to not own an alarm clock. I got that pretty early and I've been coasting ever since. There is nothing that is better for stand-up comedy than a 1pm casual eye open. One of my favorites is waking up, seeing the clock say pm, and then still going back to sleep.
All my high school friends look nine years older than me. Why would you wake up early and with any less than nine full hours of sleep? Nothing is happening before noon. Nothing. All meetings can be moved. All stores are still open. Except breakfast places. But get that before you go to sleep.
The day I know a comic has lost it is the day I hear him say he has to get home because he's tired. Not because he has to wake up early for a flight or something, but because he's tired. That means he's already fucked up. If you're tired before 2am, you're a coward and a traitor. Nap on the toilet for 10 minutes, coward. You'll sleep till 4 tomorrow.
Sam Kinison's Young Comedian's Special
It changed what stand-up was gonna be. I watched it at the Museum of Television, this glorious building that had every TV show ever made that was built about a year before youTube came out and made them irrelevant.
It was a long time ago, but I remember Bob Nelson putting balloons in his sweater on his shoulders and did an impression of an American football player. And Bob Saget did some real straight down the middle stuff. And then Sam comes on. And it was out of this world. He was so full of rage and genuineness. There was nothing false about any of what he said. It was the realest thing I'd ever seen a comedian do.
And I fell in love. I wasn't watching it live, but looking back, you can tell this is the moment comedy changed. The birth of real. He was like Joan Didion for standup. And that's the type of comedy that I love right now. Burr, Louis. They're so not based in irony. It's what I want more than anything in my own stand-up.
Ari Shaffir: This Is Not Happening is on at Pleasance Dome, 23:00 Thursdays-Saturdays
Published: 14 Aug 2015
What do you think?