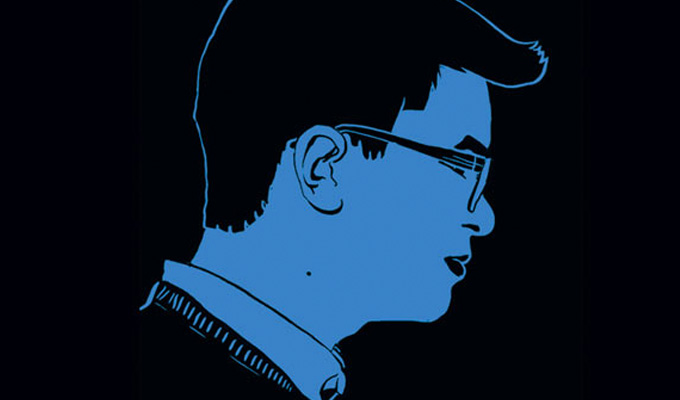 'The most despicable thoughts could make you explode with laughter'
I had a lot of fun collecting this list. Great new stuff comes out all the time of course, and there are classics from my childhood I have glazed over, but the below is a snapshot of what has kept me loving comedy in recent years.
Patrice O'Neal
I've already gone off elsewhere about how much I love this guy, but I really cannot get over how great he was. I've always loved stand-up for being a place for people to hear and say truly awful things, and O'Neal was the best at creating an atmosphere in which the most despicable thoughts could make you explode with laughter.
Though he passed away at a tragically young age, Patrice O'Neal left a body of work that few will ever match.
Adventure Time
This is a glorious cartoon. Unabashedly weird and strikingly original, it drops you straight into its world without any exposition or explanation and just counts on you to catch up with its lore and addictive vocabulary. The colours are rich and beautiful, the characters are complex and engaging, and the jokes are world class.
Don't just presume it's for kids. Immerse yourself in one episode and I'll see you again when you emerge from your room in six hours.
The Perry Bible Fellowship
Another cartoon here, if a still one. Nicholas Gurewitch's comic strip is extremely dark and super funny. They also happen to be really beautifully drawn and lushly coloured. It's always a delight to watch the joke build up one frame to the next, before he flips the whole thing on its head in the final panel. PBF Comics
Bamford is a genius. She seems to be tapped into an awareness that is just out of everyone else's reach. Her extraordinary voice acting skills (she plays a bunch of characters on Adventure Time, coincidentally) lift her impressions to something more resembling a magic trick than a comedy routine.
Though she openly and effectively talks about her own issues with mental health, she is more adept than most at pointing out the madness in the supposedly "normal" among us.
Catch-22
'A book about the Second World War? Pffft... Well that won't be funny' – me back before I read Catch-22 and was an idiot. Joseph Heller's book is a master-class in the joy of the absurd. The Mediterranean Theatre of Operations is somehow the perfect setting for a farce that spans years and twists and turns in the most delicious and awe-inspiring ways.
At over 50 years old, the book still feels ahead of its time, and makes me guffaw on public transport. A personal favourite is First Lieutenant Milo Minderbinder, who sets up a black market across enemy lines in a bid to profit from the war. He is made mayor of Palermo, and people are crushed to death as they rush to greet him adoringly in his jeep. Hilarious.
Unbreakable Kimmy Schmidt
I think people will be talking about this sit-com for a while. Tina Fey somehow outdoes even herself in this fiercely clever and lovable show. Every gag is incredible and tops the previous one every 10 seconds, Tituss Burgess is a revelation, and there is an East Asian male love interest. I'm sold.
• Phil Wang: Philth is on at the Pleasance Courtyard at 6pm from tomorrow.
Published: 4 Aug 2015
What do you think?