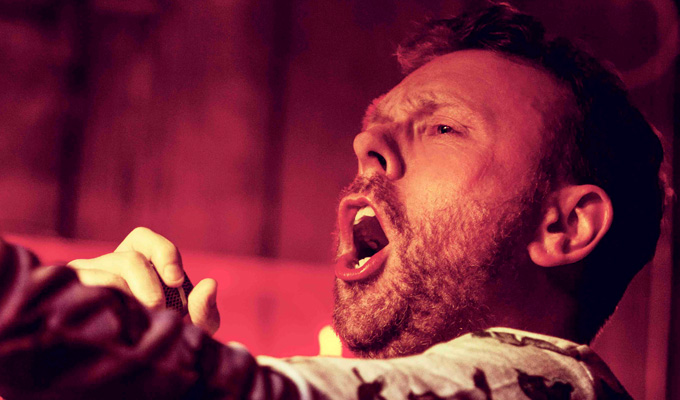 My favourite new arseholes...
The podcast panel show Do The Right Thing returns for a fifth series today, after a near 18-month hiatus. Hosted and created by Danielle Ward, the show features regulars Margaret Cabourn-Smith and Michael Legge – who here tells us about his comedy favourites…
I once met a two-year-old boy and we got into a conversation. Because I'm not good at communicating with children (or anyone else), I decided to patronise him in a way I thought was normal. I thought it was how a grown adult was supposed to talk to a two year old boy. I gave him a cheeky grin and said: 'So… Do you have a girlfriend?'
I realise now how creepy that sounds, but all I thought was he was going to reply with: 'No! I hate girls. Girls smell' because, you know, he's two and a boy. But I'm a fucking idiot because what he actually said was: 'I have two. Well, one really because the other one died of leukaemia.'
I had to walk away as I was laughing too much. He's two years old and he's already lived the life of a blues musician. Anyway, that one moment is still the funniest thing I've ever seen. These are good too.
The Trap
The greatest sketch group in the world and the reason I didn't just give up doing comedy years ago (I know, blame them). As much as I appreciate lots of comics, The Trap were the first act that made me think: 'I want to be as funny as them.' I never have been, of course, but prepare yourself for this sketch. It's utterly brilliant.
Bridget Christie
Edgy comedians. There are loads of them. Funny but never afraid to confront big issues. That's why Bridget Christie is probably the best stand-up around at the moment. She takes the opposite stance, confronting huge issues but never afraid of being funny. In fact she revels in being daft. She's the genius who proved the rise of misogyny by telling a 20 minute long fart gag. Look how great she is in this brilliant clip. I mean, look at that face. Constantly, constantly funny.
Sara Pascoe
Sara is a stand-up who never fails to impress me. So much new material and all of it well thought out, researched and hilarious. She works harder than pretty much any comic and if I didn't know that she gigs nearly every night and constantly works on her material FOR A FACT, I could easily tell just by seeing her perform. Very funny. And vegan. That's important, that is.
Funz And Gamez
My favourite new arseholes. Phil Ellis's kids show was the best thing I saw in Edinburgh last year. It works brilliantly because it treats kids like equals and clearly shows them the danger of growing up. Remember how awful Swap Shop was and then, all of a sudden, we got Tiswas? Well, that must be how kids feel now when they see Funz and Gamez. This clip is shit, by the way.
Mr Show: The Story Of The Story Of Everest
This is my favourite sketch. The ending isn't great but everything else is perfect. I've watched it more times than the combined "hits" on YouTube. If you haven't seen it before then I am jealous of you. What a treat in store for you…
Katherine Ryan
I'm actually depressed writing about these great comedians now. Katherine is another one who always has new material and properly grafts at her job. She treats comedy like a job! You know, like I should but don't because I'm not as focused, disciplined or as funny as Katherine. She's great because she's tough. There are many loud comedians, many angry comedians but only about three tough ones. She's brilliant. Look at this clip. Katherine Ryan kicks arse. She kicks actual, proper arse.
• Click here to subscribe to Do The Right Thing, which this season features the likes of Katherine Ryan, Mike Wozniak, Dave Gorman, Romesh Ranganathan, Brett Goldstein and Isy Suttie.
Published: 13 Jul 2015
What do you think?