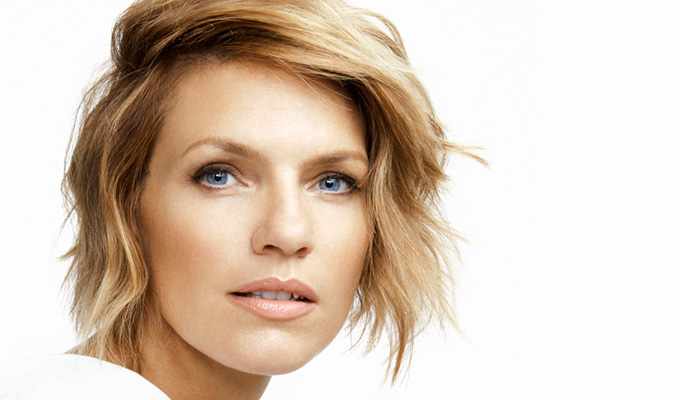 This tickles my funny bone in such a glorious way...
My Name Is John Daker
I love this old public access video of a man who just won't give up. Obviously he was a last-minute billing. Reverend Jones couldn't show and somehow Reva Cooper Insicker convinced John Daker to take his place.
John said: 'Well, I don't know Reva, I'm not to sure I know all the words to Christ the Lord is Risen Today' ("a song that's very pop-lar nowadays") and Amore too, ("okay?") But Reva wouldn't take no for an answer.
So John plugged away, humming when the words didn't come, and even sometimes just making sounds. My favourite part is when he sings, 'You're in LOVE' during Amore. Such conviction in those three little words.
And please take note of the small smile he has on his face at the very end. He knew what he had just done. It was hard. But it didn't break him. I'm a little bit in love with Mr. John Daker (and those magnificent eyebrows)!
The original Office
What an amazing show. Cringe-worthy, painful, heart-wrenching, and one of the most hilarious television shows I have ever had the pleasure of watching. David Brent is, in my opinion, a revelation.
And his dance number in this video (starts around minute 3:11) is one of the funniest things I have ever seen. It's so awkward, goes on way too long, and he never ever loses the white-man's overbite. Brilliant. And a little painful for me, cause I have been known on occasion to use some of those dance moves.
Kristen Wiig in Bridesmaids
She's funny and wonderful through the entire movie. Heck she's funny and wonderful in everything. Probably even her day-to-day life. (Yes, I have a girl crush). But the scene where she is drunk on the plane and desperate to get into first class is one of the best performances I have ever seen. I can't get enough.
'You can't get anywhere in three seconds. You're setting me up for a loss.' Just utterly brilliant.
Afro Ninja Audition Compilation
Okay, look, this may seem mean. But trust me, I know I have some embarrassing auditions on tape floating around out there. And I really hope they never see the light of day. But these guys? Come on! They really had no business going in for a call that was clearly described as 'must have fighting/martial arts training'. But I, for one, am sure glad they did. Because this compilation tickles my funny bone in such a glorious way.
My favourite part; listen real closely to the casting directors behind the camera as the 'afro ninja' flips backwards and lands on his face then valiantly tries to keep going with his nunchaku routine and falls out of frame. Fantastic.
Bill Murray in The Man Who Knew Too Little
Bill Murray is so good. What About Bob, Stripes, Caddyshack, Ghostbusters… the list goes on and on.
But his character and what he does in The Man Who Knew Too Little is just so sweetly funny. It's comedy that's right up my alley. And it's also a part I would love to find the female equivalent to play someday. It just seems like he must have had so much fun playing the part.
The scene where he gets held up at knifepoint is particularly my favourite. Comedy gold.
Mitch Hedberg; Mitch All Together CD
This guy's comedy is perfect for me. It's silly, a bit thought-provoking, and there are no victims. He has little and big thoughts about the world and how he goes about living in it, and it's just really really funny to me. It's a shame he passed. I really like the way he observed the world, and it's comedy in a gentle and silly way. And his cadence and delivery always fascinates me.
• Kathleen Rose Perkins can currently be seen in Episodes on BBC Two at 10pm Mondays (iPlayer for the previous episodes this series), and previously appeared in Channel 4's election comedy Ballot Monkeys.
Published: 4 Jun 2015
What do you think?