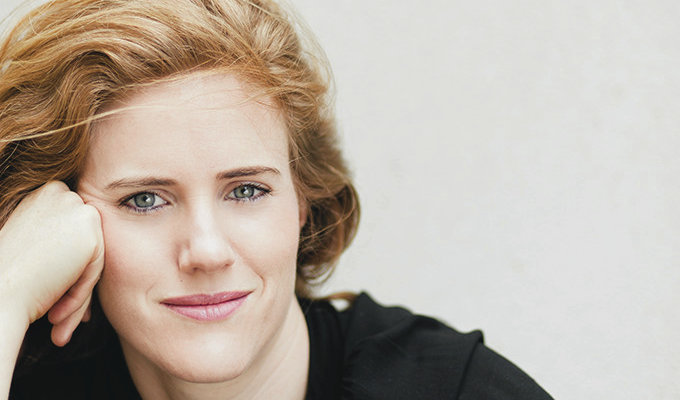 'I really do laugh a lot at people getting twatted'
1. Help me compile my thoughts in an orderly fashion.
2. Occupy my brain when I'm on the toilet.
Everything on this list makes me laugh a lot and reminds me why I went into this job in the first place (besides the cocaine, the groupies, and the helicopter rides). I hope these clips make you happy/sick with laughter.
Step Brothers: Bunk beds
I am a huge fan of Will Ferrell. I love his total commitment to everything he does, and I love how big his performances are. For me Step Brothers is easily as good as Anchorman, and has just as many great comedy moments.
When I watched this scene at the movies I laughed so hard that I started crying ¬- it just escalated into this weird laugh/sob noise. Everybody in this scene is so perfect; I love their wild-eyed excitement at this amazing bunk bed idea, the parents' total lack of interest ('I don't. Give. A fuck') that shifts to horror when they hear power tools, and the payoff is just great slapstick. I really do laugh a lot at people getting twatted.
The Pink Panther Strikes Again: The parallel bars
Again, my love of slapstick. It's so hard to pick out one moment from the Pink Panther movies, but this scene always gets me.
There are just so many funny ideas- the treadmill in the dark, that painful punch to the punching bag, and of course… ze parallel bars. I love that Peter Sellers never misses an opportunity - his judo stance, his pompous discovery of the library door, his confidence on the parallel bars 'my speciality'- they were just ruthlessly going for every laugh they could.
I would like to add that my runner up was his two-hander with Herbert Lom where he extracts all the wrong teeth.
Palin/Clinton Open SNL
Everything about this clip is still thrilling, even though it's been seven years since it was first broadcast. There are so many layers to why this is great: the script is really funny, the politics are spot on, their performances are perfect, and you can feel the audience's excitement; Tina Fey's Palin sketches had become as big as the presidential race itself.
I love how they mock Palin's treatment in the media compared to Hillary Clinton's without ever descending into cruelty. And there's just the excitement of seeing two immensely powerful women in politics being portrayed by two immensely talented women in comedy. And Amy Poehler is heavily pregnant to boot. Hell yeah.
It's Spagett! Tim and Eric
I love Tim and Eric's Awesome Show. Their ideas are so original and the range of their performances is really impressive: they can be over-the-top but they can also be subtle and at times quite dramatic. Their silly stuff is some of the silliest I've seen, and it's a joy.
Everything about Spagett makes me laugh- his hair, the sound effects, his unimpressed 'victims', the slow motion replay, and Spagett's mounting frustration when no one gives a shit that they're being filmed.
Not only is it hilarious, it pretty much sums up how I feel about prank shows.
Nichols and May
My friend Carl introduced me to Mike Nichols and Elaine May about ten years ago, and I was so taken with how contemporary and fresh their double act sounds 50 years after they called it quits. Their chemistry just fizzes.
The reason I chose this clip is because it captures how amused they are by each other, and the sheer joy they seem to take in building a scene together. Their mounting hysteria is just gorgeous to listen to. Having that much fun is why I got into comedy.
PS I tried to find their improv 'My son, the registered nurse' but couldn't find it anywhere. They are laughing so hard, it's just a delight.
[Editor's note: We found it!]
. Elaine Benes in Seinfeld
I absolutely loved Seinfeld. I still do. I think it was totally deserving of the hype, and for me the best part of the show was Julia Louis-Dreyfus. Elaine is my favourite sitcom creation, and picking one moment was very difficult. But I did it. So sit back and enjoy some Elaine dancing…
• Sarah Kendall is at the Soho Theatre, London next week with her coming-of-age show Touchdown about 'broken hearts, broken friendships, and broken orthodontic elastics'. Tickets
Published: 19 Feb 2015
I had such a good time putting this list together. I love compiling lists because they
What do you think?