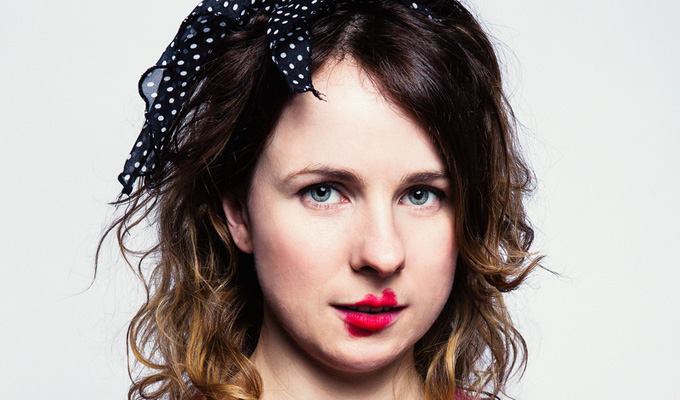 Danny from The Voice... a great character comic?
Here's a great list I completed recently:
Send a card to Jessie
Write a great list
Stop being paranoid about Google
Shave toes
Conquer fear of stop-motion animation

It's a great list but it's pretty personal, so here's another great list that you might get more out of, I don't know you might have read Noam Chomsky or seen a skydive so you might not be easily impressed.
GREAT COMEDEE
Broad City
I'm choosing this first because it's about to be shown on Comedy Central UK, the second series has just started in the US, and so I look prettee cool bringing it to your attention, this would be enough for me, but I also want you to watch it.
Two female leads, but guess what? One isn't uptight and one isn't crazee! One isn't pretty and the other isn't good at being her plain best friend They've both got brown hair! They're both funny! Broad City is about a girl who's an idiot and her friend who's an idiot.
Written by and starring Abbi Jacobson and Ilana Glaser, they're also both UCB improvisers, and it's produced by Amy Poehler. THAT SHOULD BE ENOUGH FOR YOU.
Red Dwarf
If you're 14 and lonely and don't like going out with your friends on a Friday anymore because now that means having to drink and give blow jobs, and to be honest after Guides you're just really tired, then you're me and I'm you and this is weird. Remember when we came home and watched Red Dwarf?
I don't want to talk about when they changed Kochanski, or anything after series 4 really, or the specials, or the Coronation Street thing – NO.
Let's just remember Lister, Kryten, Cat, Rimmer and Holly.  And the great writing, and that for a lot of people, wormholes make sense thanks to Rob Grant and Doug Naylor.
Partridge.
You know why. I'm saving typing time.
Community
I once had a row with Tom Parry, he said 'if I have to watch eight episodes of something and it's not funny why do I have to watch eight episodes?'. I was trying to convince him to watch Community and I get it, why waste that time?
I don't know why US comedies take eight episodes but they do, maybe Stockholm syndrome? But once you fall in love it's so worth it, like finishing a book by a Tolstoy or pursuing with installing Adobe Flash Player.
Community has amazing characters, consistently great jokes, but it's the meta stuff I love, like when they seamlessly imagined Season 4 hadn't happened. The animated episodes, the Goodfellas spoof, yes it's sometimes schmaltzy but you don't mind when you're in love.
Whose Line is it Anyway?
The only reason I knew what impro was, the reason I do improv now. Still so funny, if they would just let us film two hours of improv again, edit it into 30 mins, and allow the mistakes to be shown, you could do probably do this now. HEY MR PRODUCER I GOTS ME AN IDEE.
The Voice
Consistently bizarre, characters that make no sense, no one has ever come out of it, it's like a wormhole of television. I'll be honest it's lost a lot of its humour since Danny left, this clip makes me think he may be one of our greatest character comedians.
The concept of the song, the singing, it's just wonderful. Re-watch the moment he can't get past the apple. Just perfect.
• Cariad Lloyd is on tour with Austentatious, click here for dates, and is currently appearing in the BBC Three sitcom Crims.
Published: 6 Feb 2015
What do you think?