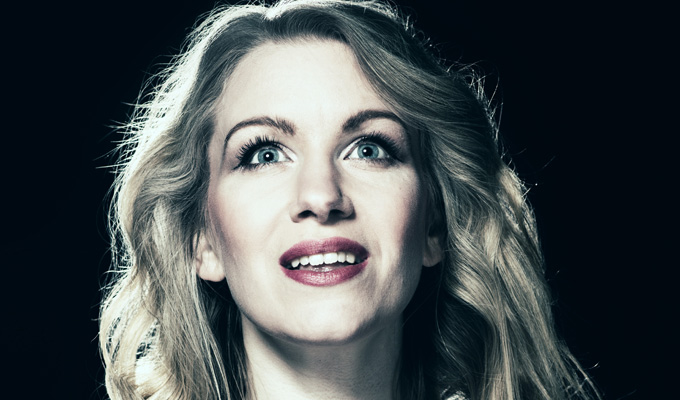 He's everything I'd aspire to be...
Tom Lehrer in concert
Tom Lehrer is my favourite musical comedian, and I want to be him when I grow up. His lyrics can be brutal but he always performs with this charming gleeful innocence, as if he wasn't saying very pointed, satirical opinions in his songs. He's got a fantastic skill for composing perfect musical parodies – of Irish folk songs, Dixieland anthems, Noel Coward style musical numbers...
They're so good, you get swept along and sometimes miss his three-jokes-a-line lyrics. In this clip, he's giving what is basically the most damning criticism of society the deep South - it feels like a piece of history – lyrics like, 'I really am a-fixin to go down where there's no mixin', as he wrote it in the 60s, before desegregation had been properly achieved in the South.
It's a spoof of songs like Old Folks At Home – these really cheesy popular songs, hankering after life in the South, totally glossing over the worst elements of it. He's everything I'd aspire to be - he gets a shedload of jokes in, makes clever points, and is a great musician too. My musical comedy hero!
Tim and Eric: Vodka advert
I love these guys. This clip works well as a test of whether you should go to comedy with someone: if they watch this and say 'huh... crazy! so weird!' then shake their head in bemusement, then leave them at home. If they pee their pants, we're good to go.
Black Books: Manny Come Home
I've always been a huge fan of Graham Linehan and this is my favourite series of his. I love how there's not a main guy, a funny guy and a girl, it's three equally important, equally funny, and equally poignant (at times) roles.
Tamsin Grieg's lines rarely have anything to do with being a woman, she's just a great rounded character, as messed up as the other two, and they're not all falling in love with each other secretly, or discovering a moral at the heart of things. I love the simplicity of it - three friends trying to get through the mess of everyday life... we've all woken up with unexpected things in our hair, I live it with them! I feel like they're my friends!
Sarah Silverman
I first saw Sarah Silverman in the film The Aristocrats, where she did this flawless, dark-as-fuck version of the joke, in her beautiful seemingly naive way, and I fell in comedy-love with her - she did by far the most original re-telling of that joke, I thought, and acted it so perfectly.
I get inspired by her because there are so many aspects of stand-up that I struggle with, and I feel like she does it without them. I watch people who bound around the stage, a ball of energy, making their body almost tell the joke for them, and I wish I could do that, (I'm a stationary person by nature) but she doesn't do that, she just stands there and delivers her joke.
She's not afraid to go to dark places, and she does it with this effortless finesse - this 'unforgivable' joke is a good example. I don't think any subject should be out of bounds in comedy - as long as it's done right, and she nails it every time.
Vic and Bob: Masterchef
You're just a fakey cake maker and I ain't got time for you. I grew up watching Vic and Bob, I watched their 'Smell of..' shows with my brother from when I was nine, and later, would try to emulate the 'club style' at school with my friends, when we all watched Shooting Stars.
They had a big influence on my first attempts at writing comedy, when I was at school - me and my friend Emily would write these sketches and scenes, which definitely owed something to the surreal lunacy of Vic and Bob (we would perform them in English classes, everyone hated us).
We once wrote an entire, again, very surreal, Famous Five parody play, when we were 15. It was only three years afterwards that we discovered the Comic Strip's Five Go Mad in Dorset, and realised we had unknowingly written pretty much an identical script. Good lesson to learn - everything's been done before! Anyway, you can't say that about much of Vic and Bob's stuff. Unique!
Be Our Guest - Beauty and The Beast
I take the piss out of Disney very regularly in my comedy but by and large, I love it. The songs are flawless – funny and clever and moving and basically great musical theatre, and I LOVE Musical Theatre. I'm hoping to write songs for musicals one day and I'd take a lot from these – the epicness of them, the playfulness (Busby Berkeley dancing spoons – yey!) Total joy.
• Rachel Parris: Live in Vegas is on at the Pleasance Courtyard, 16:30.
Published: 16 Aug 2014
What do you think?