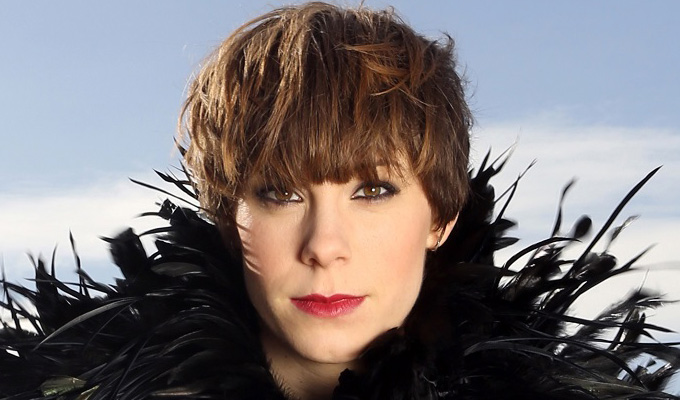 Funny, dark and hugely moving
I found compiling this list really hard, on a different day I might have given you six completely different clips but for today it is these:
I have always been a huge fan of Victoria Wood. This was a really tricky one to choose it was a toss up between Let's Do It, which is fabulous and this clip from Acorn Antiques. It wins because it also features two of my other favourite comedy actresses, Celia Imrie and Julie Walters. I remember watching this as a teenager and finding the sets moving and Mrs O's false entrances completely hilarious, I still do, her muesli line still makes me crease up even though I've seen it heaps of times!
Wanda Sykes
So, Wanda Sykes. I love her. She is a fantastic comic, her material is always thought provoking, often political but most importantly funny! I thought it was really brave that she came out in her second HBO special, both of the HBO shows are brilliant. This clip is one of my favourites...
Abigail's Party
Alison Steadman is sublime in this, I love her in most things she does, Nuts in May is wonderful and of course as Gavin's mum Pam-LA in Gavin and Stacey.
Mike Leigh is famous for improvising scenes with actors and encouraging them to create huge backstories for their characters, I imagine working with him is fascinating. Abigail's Party was a comedy-drama or 'dramedy' long long before Girls.
It's funny, dark and hugely moving, I of course have had to choose the Demis Roussos moment.
Bottom
I have an older brother which meant that when growing up, the TV was very much his domain - especially if Mum and Dad were out. The only thing we could ever agree was Bottom it had the added bonus that it was a bit rude and talked quite a lot about sex, this was frantically funny to my brother and me. I love how physical both Rik and Eddie are. After the sad death of Rik Mayall earlier this year, I re-watched it, I still laughed like a teenager, maybe more in fact. This is the brilliant Gas Man scene.
The Sweetest Thing
OK, so this one is going to earn me zero kudos with most comedians but earns me massive kudos with a 16-year-old me! The Sweetest Thing, a romcom with Cameron Diaz, Selma Blair and Christina Applegate, is a story about three friends and the hunt for the perfect man, Diaz thinks she finds hers and travels across States to find him, only to turn up at his wedding.
It's ridiculous, slapstick, silly, at some points musical, comedy and it never fails to make me laugh. This is a song about penises after Blair's character has a one-night stand.
Ellen Degeneres
Well this one isn't going to shock anyone. Ellen Degeneres's early stand-up is fantastic. She was the first female comedian who was asked sit down and have a chat with Johnny Carson after her stand-up set, this was a huge deal and gave a massive signal to the comedy world that she was going places.
Her first CD, Taste This, from 1996 is my favourite. As well as being a comedian, she is an actress, has a chat show and of course hosted the Oscars, what a legend! Here's an early clip and a great suit!
• Suzi Ruffell: Social Chameleon is on at Assembly George Square Studios at 18:35.
Published: 13 Aug 2014
What do you think?