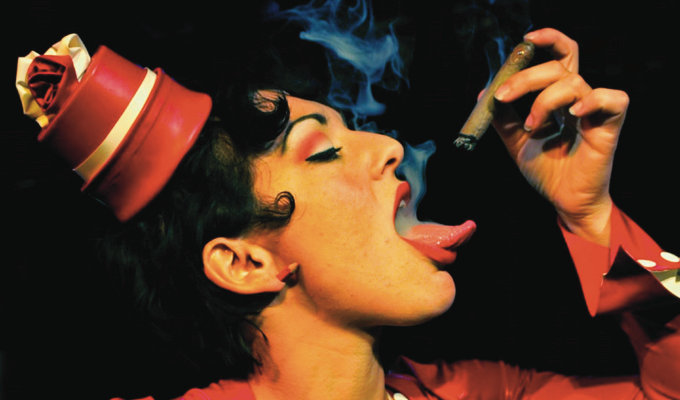 *Anything* can be entertaining for 30 seconds
South Park (in particular, Cartoon Wars)
I love ALL South Park. Sublime satire. I hate Family Guy. Badly written drivel. Then South Park did an episode (Cartoon Wars) that made intelligent points about free speech, while deconstructing – in painstaking detail why they (and I) hate Family Guy, and took the piss out of themselves relentlessly while doing it. So. SouthPark…especially that one.
Not available online
Bruce Forsyth and Norman Wisdom London Palladium Special
Comedians/Turns were not considered worthy of Equity so Brucie and
Norman Wisdom
hosted it with bits of old material and a shitload of improvisation. A beautiful example of the simple premise of putting on a show being all you need if you can clown and play in the moment.
Jack Benny
Jack Benny is my favourite comedian of all time. I love straight men. Sexually anything goes, but in comedy I've always found a good straight man to the funny guy an exquisite thing to watch. The best of the best were Jack Benny and Dean Martin.
I couldn't narrow it down, so I thought I'd put three of me faves up
1: Zeke Benny and his Mad Mountain Boys
2: Dean Martin and Jack Benny (Dino on straight man this time)
3: Jack Benny and Mel Blanc (voice of Bugs Bunny) 'si sy sue' sketch
Old-time sketches that shouldn't die
Although comedy and timing change a lot (obviously) I still don't understand why certain verbal acrobatics were confined to the bargain basement of history, and yet I still have to endure jugglers. Here's one of my favourites.
For fellow nerds, heres the Animaniacs doing it!
Megan Mullally aka Karen Walker from Will and Grace
Dry, sharp, cutting, funny. Like all great drag queens. Oh wait, she actually had real bits? Well, el dragos, they do say that imitation is the sincerest form of...
Kathy Burke
I loved AbFab. An all-female cast, without that fact being the agenda in anyway. My favourite in it was Kathy Burke. I love Kathy Burke. Over the course of AbFab she was probably only in it for five minutes total. Don't care. Love Kathy Burke. I could only find a blooper. But she's still gold.
Let's Get Nuts
I love it when it gets all nuts. Late night/Renegade/Anarchic. Call it what you want. No one does this better than my favourite late night act of all time. Woody Bop Muddy. Hard to find a good clip, but this is a best seen live kinda act. And if you do. BRING RICE!
The pain of the business
From Crème Brulée's Les' broken dreams to Gottfried revelling in death and coming up for air the other side:
Richard Pryor
The most exquisite stand up, mime, actor, clown, channeler of every emotion under the sun. I cry, then laugh til I cry every time.
The Gong Show
A celebration of the crapness of humanity. Proof that anything can be entertaining for 30 seconds. Just give it a context. Lo fi, fun, harmless and joyously irreverent.
Comedy 'Spesh' Acts
As a 'turn' there is nothing I like more than a good spesh act…except perhaps one that's been around so long that they've taken all but one of the tricks out and shoved it to bursting with comedy. An example of one of these is 'The Jolly Jovers' but there are sooooooooooo many!
And this just helps me get through the day. Every day.
• Miss Behave's Social Club and Pleasure Aid is on at the London Wonderground tomorrow night (September 7), featuring a host of alternative cabaret stars. Details.
Published: 6 Sep 2013
What do you think?