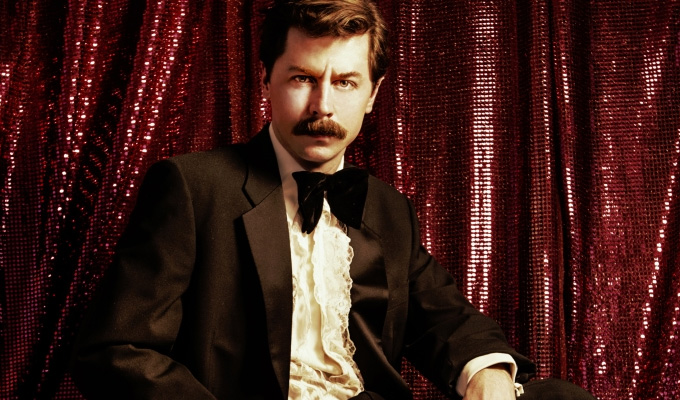 ' If there ever was an actual comedy genius, it was Spike Milligan'
In no particular order...
Alan Partridge piercing his foot on a spike
Ultra-brief foot glimpse (UBFG). Any comedy filmmaker worth their salt will try to crowbar a UBFG into every film they make. Rarely do they serve any purpose and they tend to be cut at the editing stage. Here the UBFG works perfectly.
Team America World Police
Marionettes doing 'kung fu' with a big, butch, orchestral fight music soundtrack that any Hollywood bBlockbuster would be proud of. Super supreme.
Spike Milligan: Clarinet Sandwich sketch from Q
Comedy violence is not my only passion. Here is a clip involving a sandwich. Incidentally this man is my favourite comedian of all time. If there ever was an actual comedy genius, it was Spike Milligan.
The Pink Panther Strikes Again: Inspector Clouseau interviews the staff at a stately home
Spike Milligan was/is the greatest comedian of all time, but Peter Sellers was/is the greatest comedy actor. ('Was/is' is what you use for people who are dead but still not being spared the indignity of being ranked by people like me)
David Cross: Random Goofabouts
This routine from Bigger and Blacker has nothing at all to do with Random Goofabouts. If you hear the full track,rather than this extract, lsten for the point about half way through the track when he mentions a certain DVD. It had me in physical pain.
Blades Of Glory: Ice dance to Don't Want To Miss A Thing
A comedian I much admire once said to me 'cocks and stuff are funny'. So they are, and never more than when wrapped in spandex and clutched by another man mid ice-dance. Enjoy.
• Mike Wozniak: Take The Hit is on at Stand 2 at 12:10pm
Published: 20 Aug 2013
What do you think?