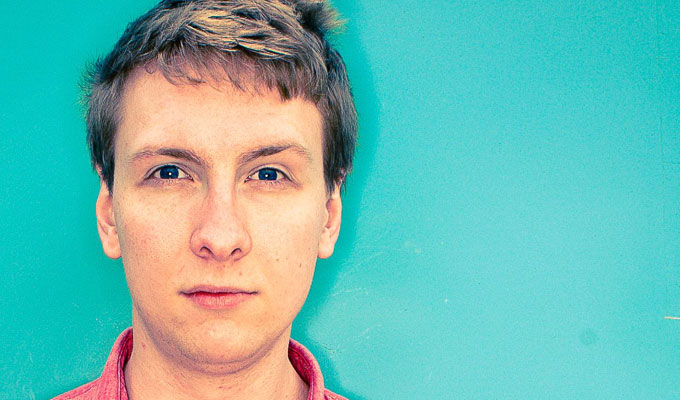 'It's basically a stupid face and noise...'
Domestic
This little beaut from YouTubers Hammonday was the hardest I've laughed at anything on the internet. I can't quite put my finger on why exactly, but I'm clearly not alone, as it has amassed 1.2 million hits to date.
It's so up my street because it's a simple idea executed brilliantly, plus there's no obvious gag and the comedy is largely centred on a stupid face and noise. The guys who made it clearly have great comic instincts and they have some pretty witty ideas displayed elsewhere on their YouTube.
Zac Fox's rendition of Mercy by Duffy
Zac Fox is a very funny man. I first discovered him on twitter (@zacfox) and have since had the fortune to write with him a bit. He has a brilliant series called Zac Fox's Guide To London (ZFGTL) where he basically acts the goat in various scenarios around London.
He's not afraid to make a complete twat of himself or others around him: for example in ZFGTL he walks fully clothed into a pond and eats soil. This is some of his early work, an expertly executed parody of all those tedious musical covers you find
Limmy's Show
It has become almost cliché for comics to wax lyrical about Limmy's Show, but it really is a fantastic and unique sketch show that consistently surprises you. I am amazed it's not been pushed more by the BBC this side of the border – perhaps they think it is incomprehensibly Scottish – because it is the funniest TV show I think they've produced in a long time.
Credit is due to BBC Scotland who clearly let a very funny and talented man be creative without too much interference. There are so, so many clips to chose from but this one is up there with my favourites.
Tig Notaro's Lessons In Being Present
I confess I knew nothing of Tig Notaro before I saw this clip and am yet to see her do stand-up. But this is a masterful bit of satire where Tig explains how important it is to remain present whilst constantly checking her phone for cat pictures from her friend, all while being interview by Conan O'Brien or 'some guy' as she tells her chum on the phone.
It's clearly very well thought out and the execution and comic acting she does to make the point is really exceptional. I'm seriously looking forward to seeing her live sometime. [She's in Edinburgh from the 16th]
Tim and Eric: Spagett
Tim and Eric are cult stars and rightly so - their bonkers show is the closest I've ever got to taking acid and if I'm honest I reckon it's probably better.
They're not afraid to do some pretty dark and sinister sketches (the faux advert selling child clowns comes to mind) alongside some more mainstream parodies and gags. I particularly love the way they use middle aged average looking men in most of their sketches, somehow simultaneously getting us to laugh at them without it ever feeling cruel or unkind.
This early sketch I have always loved, I think because apparently they came up with the idea by saying 'spooked' phonetically and discovered you sort of get 'Spagett'. That may be a myth. My favourite bit is the very last two seconds where Spagett is hiding behind the fence eating spaghetti and just does the most ridiculous 'spookie' noise. Fabulous stuff.
• Joe Lycett: If Joe Lycett Then You Should've Put a Ring On It is on at the Pleasance Courtyard at 19:15
Published: 2 Aug 2013
What do you think?