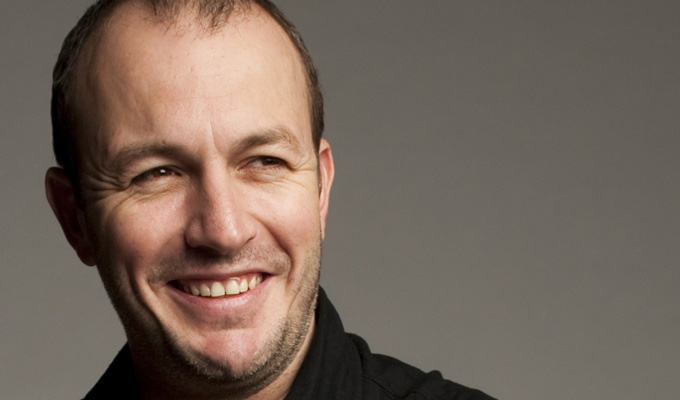 'Opie and Anthony are the new Johnny Carson'
Reverend Brown and Randy Watson Legendary Entertainer from Coming to America
It's going to become apparent that I'm a big fan of black American comedy and stage death. This has both, easily my favorite comedy scene of all time. After whipping a god-loving audience into a rapturous frenzy over how much the scantily clad women on stage make him feel like loving the Lord, Arsenio Hall's Reverend Brown introduces Randy Watson thus: 'You all know him as Joe the policeman in the What's going Down? episode of That's my Momma.
I've forgotten how many times I've tried to convey every subtle nuance of Eddie Murphy's fantastical portrayal of bombing on stage. From the three scattered claps after he's stamped his feet like he's just torn the roof off. To the declaration that his band, Sexual Chocolate, ''..play so fine. Don't you agree?' To his final unaffected, 'exit stage right' finger gesture. To absolutely NOTHING from the audience.
The Opie and Anthony show with Jim Norton
New York former shock jocks have grown up on air and basically set the standard for what almost every podcaster is doing today.
Anytime you hear just a bunch of guys sitting around with their friends shooting the shit it his somehow informed by these two New York satellite radio DJs. Completely unfiltered white guys who are frequently morally reprehensible and at times politically unfathomable. Particularly Anthony who sits slightly to the right of… well… no one, yet still manages to remain hilarious and utterly utterly loveable. Like a real-life Cartman from South Park with way more guns and pussy.
Genius gets bandied about a lot but these guys strike gold by letting people be who they are at such a rate that everything and everyone are simply light years behind them. It's almost impossible to explain how well they understand what exactly it is they do. From Jim Jefferies to Louis CK, Opie and Anthony are the new Johnny Carson when it comes to being 'made' in America. So I'm going to devote the rest of my playlist to them. (I was going to suggest Richard Pryor Live at the Sunset strip as the single most perfect piece of stand-up of all time, but frankly, you should already know that)
Louis CK asks Donald Rumsfeld if he's a lizard on the Opie and Anthony show
This is exactly what I'm talking about. Who could possibly keep Donald Rumsfeld on the line while a comic demands he prove he's not a lizard. Rather than let their egos get in the way they just let Louis rip and Anthony pretends to sympathize with Rumsfeld. Some of you may have heard the phone call online as it went viral but you really need to hear the whole build and the aftermath to fully appreciate it.
Patrice O'Neal on Opie and Anthony
Everybody knows a comic who's so damn funny in real life that it's almost impossible to catch on stage. The late Patrice O'Neal was one of those guys, as funny as he was behind the mike, it still couldn't hold a candle to what it was like to share a car or a flat with him.
Opie and Anthony knew this and were the only ones in the industry who knew how to fully harness and utilize this comic powerhouse. What's more Anthony's casual racism played perfectly into Patrice's suspicions of what white people were holding in.
It was a most oddly beautiful and unlikely friendship for the listenership to share. Because in any other world, in any other environment, there's absolutely no way these guys would've been friends. Here through three guys just dropping their guard and being honest while watching a YouTube video of an old white guy getting into a fight with a black guy on a bus comes one of the most poignant and hilarious conversations about race in America I've ever heard.
Opie and Anthony roast
I think this is why they get away with so much. Of all their targets they go after nothing as hard as they do themselves, their sense of self-parody borders on flagellation. Here they ask all their regular guest comics to come in and tear apart their previous work when they were starting out at WBAB.
It's horrible uncomfortable, brutal and hysterical. I think two seconds gets them ten minutes of the shit beaten out of them!
Here's the roast from the start
• Brendon Burns Hasn't Heard Of You Either is at The Stand at 21:40; Brendon Burns and Colt Cabana Sit In A Fifty-Seater Around Midnight And Provide The Commentary To Bad Wrestling Matches is on at The Stand 2 at 23:50
Published: 30 Jul 2013
What do you think?