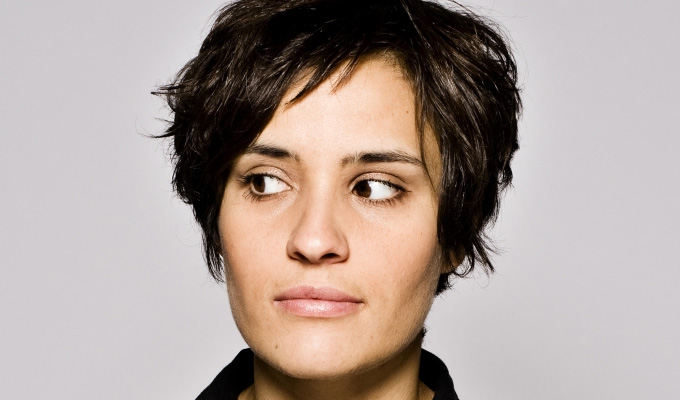 'If you don't find it funny there's something wrong with you'
Wanda Sykes: I'ma Be Me
I'll be honest with you, when I'm not trawling the circuit the last thing I want to do is settle down to an hour and a half of stand up comedy. However, having been recently introduced to Wanda Sykes I can't get enough of her. My favourite show has to be I'ma Be Me. Now, I go one of two ways with stand up, I'm either silent or you can hear me howling from the back of the room. While watching Wanda on my laptop with my earphones in, I was so loud my girlfriend attempted to gag me with a tea towel and some string. Not as kinky as it sounds and the string did chafe.
Blackadder
A good sitcom is dangerous to my productivity, because if I really love it I'll happily sit down and watch an entire series back to back. I'm that busy. Over the years I have obsessively watched Spaced, The Office, Friends (yeah I said Friends deal with it) The Royle Family, Flight Of The Conchords and 30 Rock. But, if I was to pick one show that I have watched over and over and over again without ever getting bored, it would have to be Blackadder. The scene where Stephen Fry plays the Duke of Wellington beating up Hugh Laurie because he thinks he's a butler still makes me cry with laughter. If you don't find it funny there's something wrong with you.
The League of Gentlemen
I have to declare my LOVE for The League of Gentlemen. Is it a sit-com? Is it a sketch show? Or is it just the darkest, most insane and grotesque world ever created for television? Whatever it is, I have watched each series about six times. To this day I still find myself calling people 'Dave' and offering to sell them pegs. I seriously need to leave the house more.
Smack the Pony
I know Smack The Pony was like a bejillion years ago and some of the sketches may not have dated that well. BUT at the time, other than French & Saunders I had never seen women be this funny before. It was a breath of fresh air. Here were three women, putting on wigs, making arses of themselves and just being hilarious. What's not to like?
Me Talk Pretty One Day by David Sedaris
This is favourite comedy book of ALL TIME. I read it on holiday after a traumatic Edinburgh Festival in 2006 and it dragged me out of the foetal position for at least an hour a day. I've read it three times now, (I'm beginning to see that I have way too much time on my hands.)
The first half is all about his childhood and family, while the second half is focused on his move to Paris and his early attempts at learning French. One of the funniest excerpts is when he's trying to explain Easter to a Muslim guy in French, but his French is terrible so the direct translation comes out as: 'He call his self Jesus and then he die one day on two…morsels of …lumber. He die one day and then he go above of my head to live with your father. He weared of himself the long hair and after he die, the first day he come back here for to say hello to the peoples, 'He nice, the Jesus.' (Click to buy).
Uncle Buck
My love of this particular film is going to reveal more about my taste than I'd like. The fact is my favourite comedy film of all time is... Uncle Buck. There, I've said it. I love John Candy. I think as a kid I watched every film he was ever in at least well... never mind how many times. I'm not a feelgood kind of girl, but this is a feelgood family film that is also HILARIOUS.
If you haven't seen it, look out for the scene where he visits his nephew's school teacher and offers her some last minute advice. Just brilliant.
Tweet
Follow @chortle
Published: 7 Jun 2013
What do you think?