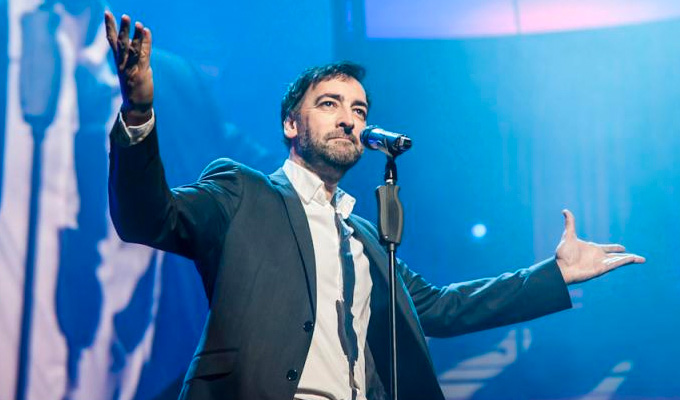 Alistair McGowan releases a second classical piano album
Alistair McGowan is releasing a second classical piano album, coinciding with the London date of his UK tour.
The impressionist is currently on the road with The Piano Show, which mixes his new-found passion of playing classical piano with his comedy performances.
It will play London's prestigious Cadogan Hall next Tuesday – the same day his Piano Album Vol 2 is released across all platforms.
After 25 years in the world of comedy, McGowan began playing the piano in 2015, aged 50 – having studied it for for two years as a boy.
He saidL ;Rediscovering the piano as an adult has been a great joy to me. Being able to share that joy with others is both a privilege and a huge pleasure – although I continue to be in total awe of trained pianists who can play far more intricate pieces than I could ever attempt.
'I'm excited to tour and release my second album – and if it encourages someone else to follow their own dream, whatever their age, then that's even better.'
He added: 'My return to music has been incredibly mindful, and the music on both albums is very restful. Each piece is like a crossword puzzle or a jigsaw, learning how it's constructed and then putting it together is an almost constant joy. That feeling that comes through your fingers also travels through your soul and into your heart.
"It's two shows in one. It shouldn't really work but, I'm repeatedly told, it does – thankfully. Even if the album or show doesn't inspire people to play, I hope they enjoy the listening experience and will be moved to discover more piano music by the same composers.
'The pieces are all moving and beautiful – I have to love them to dedicate so much time to playing them. Audiences even seem to enjoy my mistakes, I don't.'
Published: 11 May 2022
What do you think?