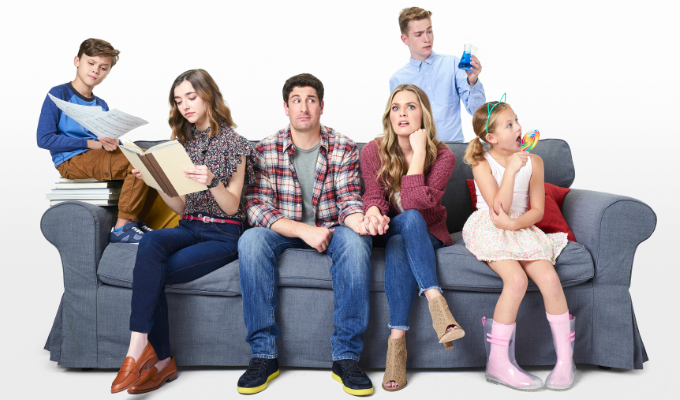 Outmatched and over here...
Britain's Fox channel has brought the rights to American sitcom Outmatched.
The series – about a blue-collar couple in Atlantic City trying to raise four kids, three of whom are certified geniuses – aired on the broadcaster's sister US channel earlier this year, but was axed after ten episodes.
Perhaps inspired by the success of Big Bang Theory, the show revolved around Brian, a 16-year-old maths wizard, Nicole, a competitive 15-year-old language prodigy and Marc, a 10-year-old music savant.
But the parents, played by Jason Biggs and Maggie Lawson, can't keep up with their offspring's mental talents.
The series will premiere on Fox UK on Thursday December 10 at 9pm.
Published: 4 Nov 2020
What do you think?