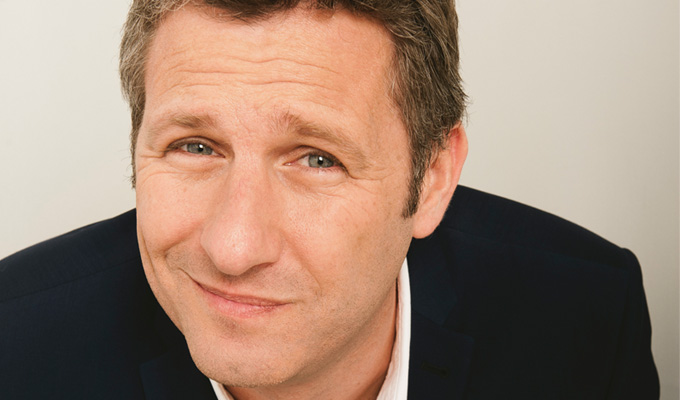 Adam Hills is back on Australian TV
Adam Hills is returning to Australian TV.
The comic is reviving his music quiz show Spicks and Specks with regular team captains Myf Warhurst and Alan Brough.
They will reunite for a special in November for Ausmusic Month– with three more to come in 2020 each focussing on a different decade: the 1990s, 2000s and 2010s.
The new episodes follow a reunion special made last year.
Hills said: 'From the moment Alan, Myf and I were together in a room for last year's Spicks and Specks Reunion Special, we had each other in fits of laughter. Any time I can spend with those two fools is time well spent, and if it takes four more specials to make that happen – so be it
'The response to last year's show was overwhelming, both in the studio when we filmed it, and at home when it went to air. Spicks and Specks has a special place in our hearts, and I'm genuinely excited to make a few more specials for the ABC.'
The series originally ran from January 2005 to November 2011.
Published: 19 Aug 2019
What do you think?