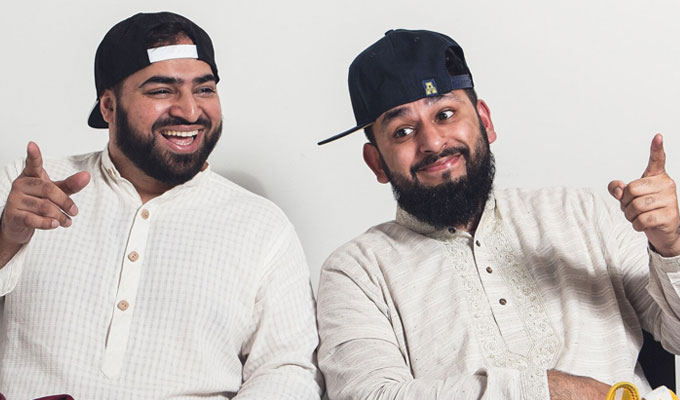 BBC confirms Muzlamic launch date
The BBC has confirmed the launch date of its new Asian sketch show Muzlamic.
A one-off pilot from Muslim comedians Ali Shahalom and Aatif Nawaz will drop on BBC Three on July 22.
The duo's comic creations include Mabz, an enthusiastic barber from Bethnal Green, a pair of colleagues competing to be the whitest in their office, and a couple of Muslim holidaymakers who have worked out the most efficient way to get through airport security.
Shahalom – better known by his online handle Ali Official – has stacked up more than 100 million views on his Instagram page, while Nawaz who has performed the Edinburgh Fringe shows Muslims Do It 5 Times A Day and Instant GrAATIFication.
Shane Allen, controller of BBC comedy, has previously said: 'Ali and Aatif are funny bones personalities who come up with really sharp ideas and observations that they characterise wonderfully.
'This format plays to their strengths as prolific creators who knock out really grabby ideas, we're proud to back them to wider exposure and appeal.'
Muzlamic production credits
Made by: BBC Studios for BBC Three
Commissioned by: Shane Allen, controller of BBC comedy commissioning
Produced by: Adnan Ahmed
Executive producers: Ben Caudell and Chris Sussman
Commissioning editor: Gregor Sharp.
Published: 5 Jul 2019
What do you think?