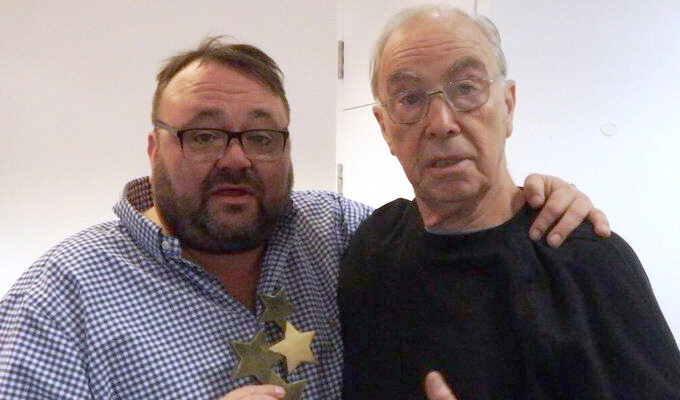 Radio Sheffield hails Bobby Knutt
The late Yorkshire comedian Bobby Knutt was honoured with an award by BBC Radio Sheffield today.
Fellow comic Toby Foster, who presents a show on the station, honoured him with a 'Legend' accolade in the annual Toby Awards he hands out for the best stories and guests of the year.
Knutt, known for his appearances in Emmerdale, Coronation Street and most recently Benidorm, was a regular visitor to Radio Sheffield and was a frequent star of the Lyceum Theatre pantomime in the city. But he died while on holiday in France earlier this year at the age of 71.
His friend Bernie Clifton accepted the award and said: 'Bobby was Sheffield through and through. He was an actor, a comedian, a musician, an all-round entertainer. He was much loved and he's much missed. It's such a tragic loss.'
Foster added: We all loved Bobby. He was such a character. When he died earlier this year so many of our listeners rang with their stories, memories and tributes it was absolutely fitting to give him the local legend award. If only he could have been here to see it for himself.'
The awards were broadcast live from BBC Radio Sheffield this morning.
Published: 18 Dec 2017
Recent Other News
What do you think?