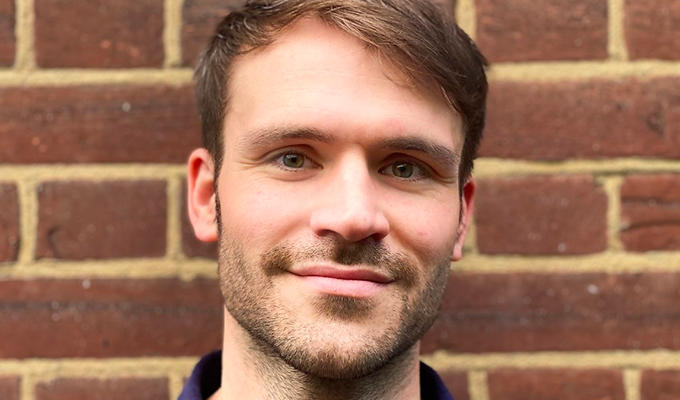 BBC comedy: What do commissioners want?
The BBC's commissioners have revealed what they are looking for in the next generation of comedy shows.
At the Corporation's Comedy Festival in Newcastle, the team – headed by Jon Petrie, pictured – set out their agenda.
Gregor Sharp said the BBC was looking for 'diverse voices, things that feel true and authentic' as well as sitcoms with strong 'engines' to drive recurring shows over longer runs: 'Workplace comedies and family comedies… that's what we're looking for,' he said.
Ben Caudell said the BBC was no longer commissioning by channel, so creators would not be told their show was not a good fit for a particular schedule. 'Now it's all about the iPlayer,' he explained: 'Two out of three new young audiences come from iPlayer.'
In a witty PowerPoint presentation, he described how the BBC was looking to fill four general categories, but was especially short of shows with a 'broad appeal to a wide audience: accessible, familiar, relatable, maybe with a familiar face.'
Another category they are especially keen to commission are shows that would appeal to a 'family multi-generational pre-watershed audience,' such as Ghosts, Here We Go or The Goes Wrong Show.
Other categories which are better served by production companies are shows aimed at audiences under 34 with 'youthful aspirations and authentic voices,' and 'reputational' shows'. These feature the 'best writers and performers at the top of their game doing what they want to do' – the sort of 'blue-chip' comedy programme that makes viewers say its's 'worth the licence fee alone' such as Inside No 9, Detectorists and Alma's Not Normal.
Finally, he said the BBC was keen on reflecting Britain's diversity, and to place a focus on what the Corporation calls 'nations and regions' – or what he called 'anything that's not a posh part of North London'.
Seb Barwell added that overnight viewing figures are 'yesterday's news' and that the Corporation will look at how a programme has performed in the 30 days after it has aired on terrestrial channels. 'That's when we'll have anything useful,' he said.
'Comedy's value in iPlayer is lifespan, they are shows people come back to. We want to build that catalogue: both Big Show everyone's watching and shows that not everyone's watching, but some people love.'
He also said the team were looking at online content for talent but that 'scripts are still our main thing. We like to get involved as early as we can'.
Caudell repeated the BBC's commitment to order twice as many pilots as previously - but in a change of policy they would not be broadcast. He said that would ensure the final product would be 'really well developed and make an impact' rather than be damned before it's completed.
'Conversely,' he added. 'If up a pilot does engage people, you've nowhere to go' – as it would then be more than a year until a series would be ready.
Emma Lawson reminded aspiring writers in the room that ideas need to come through production companies, not pitched direct to BBC commissioners.
The team – completed by Tanya Qureshi and Navi Lamba – also told how they were seeking to make more standalone short comedy films that are not pilots to take to the festival circuit and develop new talent.
Their comments echo those made by Petrie in his keynote speech which kicked off the festival.
And contrary to some reports, none of the executives used the F-word: Fleabag.
Published: 15 May 2022
What do you think?