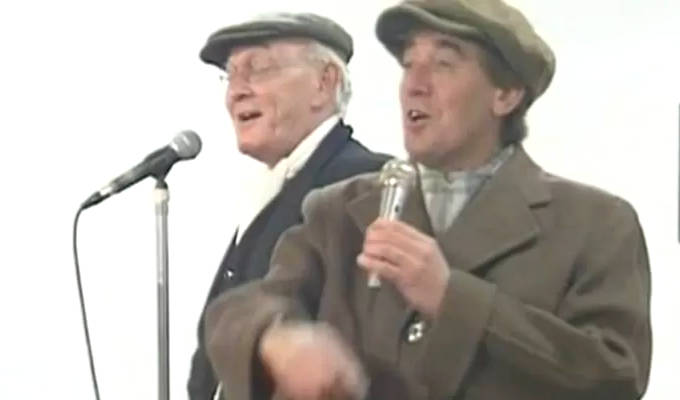 Black Country comedian Alan Smith dies at 84
Tributes have been paid to Black Country comedian Aynuk following his death at the age of 84.
For decades, the comic – real name Alan Smith – was half of the Aynuk and Ayli double act with John Guest and then John Plant, who died in 2006.
They based their comedy on two mythical, folk characters that have long featured in jokes from the region.
Smith's son, Paul, broke the news on social media, writing: ' My sister and I have lost a wonderful, loving and caring father, my mom has lost her lifelong soulmate, and his many grandchildren have lost their best friend. And the Black Country has lost its greatest ambassador.
'A man of love, humour and a man of faith, I know he will rise in glory and his legacy will remain forever.'
Fan Andy Turton posted on Twitter: 'He was a brilliant comic and it was a pleasure to see him perform. He'd send me letters on all manners of Black Country life over the years from faggots and paes to Dudley Zoo… It would be lovely if he could be honoured in some way for his contribution to Black Country life.'
Click here for a TV interview with Smith talking about his work.
Published: 24 Mar 2022