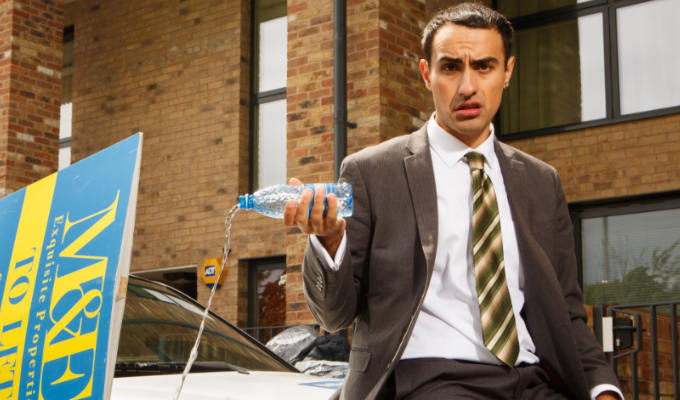 Future of Stath Lets Flats in doubt
Jamie Demetriou has said there's a big question mark over the future of Stath Lets Flats.
The comedian says he's taking a 'pause' from his hit Channel 4 sitcom – and isn't going to rush into any decision about continuing.
In an interview with RadioTimes.com, he said: 'I've completed a very rocky 14 months of making stuff and I don't feel like it's important to make decisions like that so soon.
'I really want to let things breathe and work out as and when things feel like they're right to do – and if inspiration strikes or if it doesn't.
'I'm not putting a date on anything or a definite decision on anything… I have been working on Stath for a decade. I think it's good for me to at the very least pause. I don't know about putting a full stop but there's definitely going to be a comma. It just depends on how big that comma is.'
Stath Lets Flats launched in 2018 and has run for three series. Producers Roughcut are trying to get an American remake off the ground, under the working title Bren's Rents.
Demetriou was speaking to promote the new US comedy The Afterparty, in which he stars in an ensemble cast alongside starring the likes of Tiffany Haddish, Sam Richardson and Ben Schwartz. It premieres on Apple TV+ tomorrow.
Published: 27 Jan 2022
What do you think?