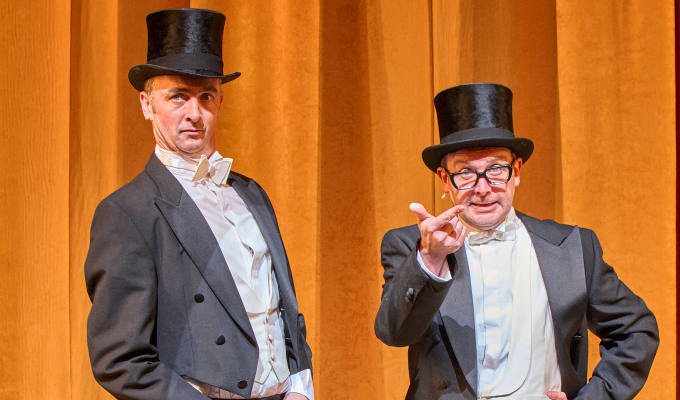 BBC to air The Play What I Wrote
The BBC is to air the Morecambe and Wise tribute The Play What I Wrote – with Tom Hiddleston as guest star.
Last night's performance of the show at the Theatre Royal in Bath was recorded for later broadcast by the Corporation.
The comedy play, which was first performed in 2001, has been revived by co-writer Sean Foley as part of his stint as artistic director of the Birmingham Rep.
It stars Dennis Herdman and Thom Tuck in the roles Foley and his former comedy partner Hamish McColl played in the original West End production.
The play revolves around a comedy double act, one of whom wants to perform an epic French Revolution play called A Tight Squeeze For The Scarlet Pimple while his partner wants to perform a tribute to Morecambe and Wise.
Each performance features a guest star with the likes of Sir Ian McKellen, Dawn French, Joanna Lumley, Daniel Radcliffe and Kylie Minogue having taking part previously.
Hiddleston first appeared as a guest star in the Birmingham run last month, as seen in this trailer:
The play also features material from Morecambe and Wise's original writer Eddie Braben.
Published: 13 Jan 2022
What do you think?