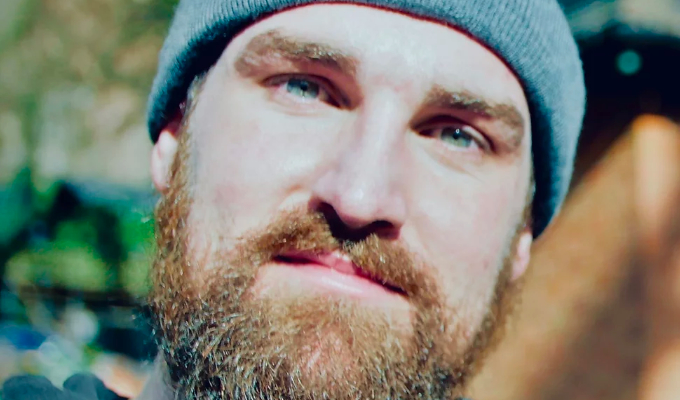 Pope's 'no-hold barred' memoir
Comedian Pope Lornegan has written a book about his near decade-long experience of working in care homes.
I'll Die After Bingo is to be published this summer, and promises to be a 'no-holds-barred account shows what life inside a care home is really like, for both residents and carers'.
The book promises to mix humour and insight from the front line in the same way as Adam Kay's bestseller This Is Going To Hurt, which opened the door for a whole genre of publishing for comic yet poignant professional memoirs. Comic Benji Waterstones also has a title coming out in spring next year about his work as a junior NHS psychiatrist.
Lornegan worked in the care sector for nine and a half years, and after going into comedy has used his experience to stage stand-up gigs in care homes, with emphasis on slapstick more easily understood by residents than verbal humour.
He has previously said: 'Black humour courses through the veins of the care sector, filling break rooms. Not only is it a coping mechanism, it's also a way of distinguishing between those who are desensitised to the sight of a basal-cell carcinoma engulfing someone's head, and those who aren't. The care sector is full of humour, it's just that it usually circulates exclusively among carers; rarely is it extended to residents.'
And he said that care is so undervalued that at one Edinburgh Fringe he appeared in fellow comedian Phil Ellis's show when he had to 'dress up as a clown, pretend to suck off a trombone then get shot in the head' – for which he was paid £2.80 an hour more than 'for keeping an elderly person alive'.
The blurb for I'll Die After Bingo says: 'Whether he's initiating a coup d'état against new regulations with the residents, or forging a bond with the 98-year old who once called him a fat slut, Pope Lonergan's work is infinitely varied… Featuring night-time drama, incontinence pads and the uniquely dark humour of one double-amputee Alzheimer's patient, here you can learn everything you ever wanted to know (and a few things you probably really didn't) about Britain's care system.
Lornegan bills himself as 'comedian, Quaker, (recovering) drug addict' and is behind Pope's Addiction Clinic, a live format described as an 'Alcoholics Anonymous-style comedy show where comedians and audience members bear the fruit of confession'.
I'll Die After Bingo will be published by Ebury on June 19 in hardback and as an ebook – and is available for advance order from Amazon.
Published: 13 Jan 2022
What do you think?