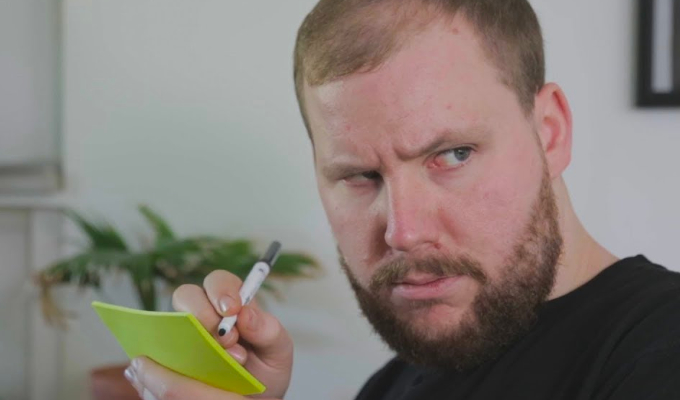 Christy Coysh wins Musical Comedy Award
Rapping comedian Christy Coysh has won this year's Musical Comedy Awards.
The comic, who regularly produces videos for the internet, triumphed at the final in London's Bloomsbury Theatre.
In 2018 he formed an Edinburgh Fringe double-act with Kat Sadler called Tracy's Leaving Party - and here he is as his grime artist alter-ego Abra:
Runners-up were cabaret singers Flat & The Curves and third place went to Orlando Gibbs, who has previous created a comedy musical based on Australian cricket legend Shane Warne:
Winners were chosen by a panel of judges while David Hoare won a separate audience vote.
The other finalists were Rhiannon 'Ray Ray' Hopkins, Ed MacArthur, Ding Hel MacCormack, Simon David and Edy Hurst.
The show was sponsored by WeGotTickets and streamed via Nextup.
Published: 24 Oct 2021
What do you think?