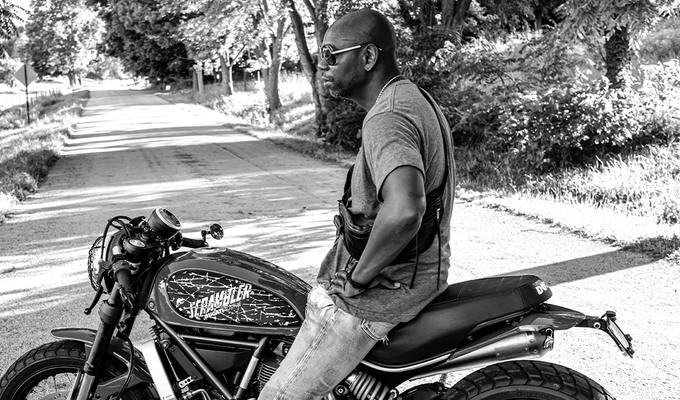 Dave Chappelle brings his documentary to London
Dave Chappelle's documentary, Untitled, is to have its European premiere in London next weekend, introduced by the comedian himself.
The film was shot in his hometown and depicts the challenges facing a rural village in Ohio during the early days of the pandemic.
It received its world premiere at the Tribeca film festival in New York this summer, and will come to the Cineworld in London's Leicester Square on Sunday October 17.
The screening comes amid a run of gigs the comedian is performing at the Eventim Apollo in Hammersmith – running from Tuesday until October 21 – and as he weathers a new storm about transphobia in his latest Netflix special, The Closer.
Campaign group Glaad - originally the Gay & Lesbian Alliance Against Defamation- said: 'Dave Chappelle's brand has become synonymous with ridiculing trans people and other marginalized communities. Negative reviews and viewers loudly condemning his latest special is a message to the industry that audiences don't support platforming anti-LGBTQ diatribes. We agree.'
And the National Black Justice Coalition has called on Netflix to drop the special, saying: 'With 2021 on track to be the deadliest year on record for transgender people in the United States — the majority of whom are Black transgender people — Netflix should know better. . Perpetuating transphobia perpetuates violence.
Netflix should immediately pull The Closer from its platform and directly apologize to the transgender community.'
Jaclyn Moore, executive producer of the Netflix show Dear White People has vowed she will no longer work with the streaming service 'as long as they continue to put out and profit from blatantly and dangerously transphobic content'.
But at a screening of the Untitled documentary at the Hollywood Bowl last night, Chappelle got a standing ovation and told the crowd: 'If this is what being canceled is like, I love it.'
He added: 'I don't know what to tell you, except I'm a bad motherfucker.'
News of his comments leaked out despite a ban on cellphones that will also be in place at his London gigs and film screening.
The blurb for the documentary, directed by Steve Bognar and Julia Reichert and made by Chappelle's company Pilot Boy Production, says, rather immodestly: 'Ultimately, Chappelle's cornfield concerts would serve as a model of courage not just for his community, but for the entire live entertainment industry.'
Tribeca's co-founder Jane Rosenthal added: 'We're huge fans of Dave's ability to make us laugh and this poignant story provides us with another look at his unique talent to bring people together.
Tickets for the London screening go on sale starting at 10am on Monday at LiveNation.co.uk.
» Chortle's review of Dave Chappelle's Netflix special The Closer.
Published: 8 Oct 2021
What do you think?