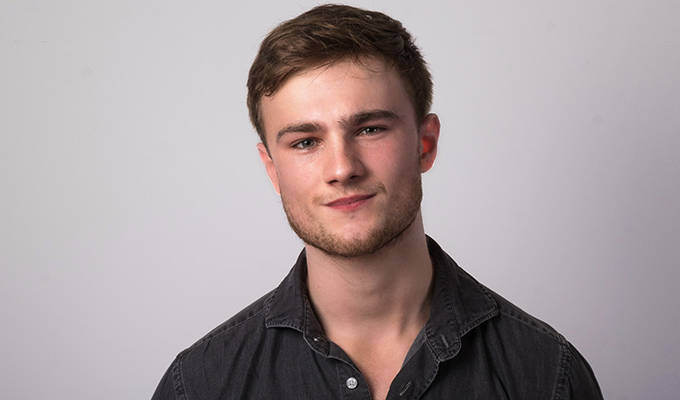 Book deal for impressionist Josh Berry
Impressionist Josh Berry has written a book based on the alleged diaries of his spoof Tory special adviser, Rafe Hubris.
Staggering Hubris: The Memoir of Boris Johnson's Most Classic Spad is to be released by Lightning Books in November.
His alter-ego, created during lockdown, is an Eton and Oxford-educated adviser 'of implacable self-confidence but zero ability' who sees himself as the puppet master at the centre of government.
The spoof Downing Street diaries will introduce such characters as Big Daddy Cum Cum, Matt Cock in his Hands and Blojo.
Conservative party advisor, Rafe Hubris (BA, OXON) phoning Matt Hancock about the affair. pic.twitter.com/vPRtpjoIqi

— Josh Berry (@JoshBerryComedy) June 25, 2021
Berry came to prominence in 2013, aged just 16, when a video featuring impressions of tennis stars including Andy Murray, Novak Djokovic and Rafael Nadal went viral and has since become regular on Radio 4's Dead Ringers and The Now Show.
He said: 'Lightning Books have lived up to their name and produced Staggering Hubris with breakneck efficiency. This is a big moment for Rafe who will doubtless continue to fail upwards through government in the years to come.'
The comic also kicks off a tour at the Leicester Square Theatre in London on October 1, half as himself and half as his Spad alter-ego, to coincide with publication. Josh Berry and Rafe Hubris tour dates.
Lightning Books senior editor Simon Edge added: 'Along with his 100k other followers, I became a huge fan of Josh's Twitter sketches during lockdown, which are very cleverly written as well as brilliantly performed, so I jumped at the chance to publish a spin-off in the form of a fictional diary.
'Josh is a star in the making and we're very much looking forward to bringing his horribly believable spoof.'
Published: 15 Sep 2021
Recent News
What do you think?