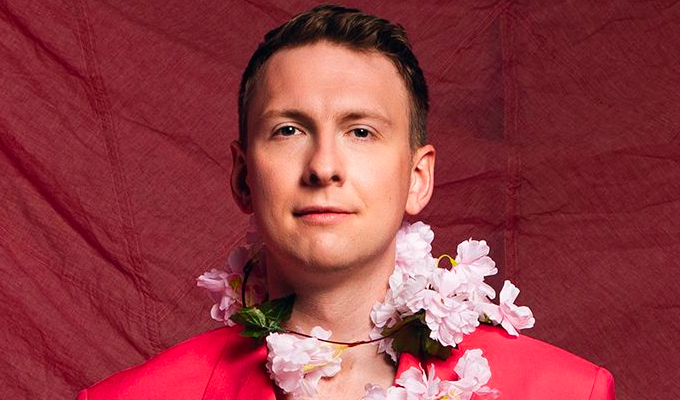 Joe Lycett to host BBC life-drawing event
Joe Lycett is to present a two-hour live life-drawing session on the BBC next month.
The comedian, and keen artist, will front a two-hour show on BBC Two and BBC Four from Wrest Park in Bedfordshire, where life models will disrobe and assume poses inspired by great works of art.
Life Drawing Live! follows the success of similar programmes last year, in which viewers sent in 30,000 artworks.
Lycett will be aided by Josie d'Arby selecting the work of those drawing from home while artists Daphne Todd and Lachlan Goudie will guide some famous faces through the poses.
The comic said: 'Like many people, I found great solace from making art during lockdown and am really excited to help get the nation creative through learning about life drawing. Any nudity is just an added bonus!'
On BBC Two, viewers can watch the amateur artists at work as the experts share their knowledge and techniques. Plus artist Adebanji Alade will be encouraging people to have a go.
BBC Four will feature a 'Pose Cam' giving a fixed-camera view of each model's pose for people to work from, while artist Nicky Philipps will reveal more of the history behind the artworks that have inspired the models' poses.
The BBC's Mark Bell, who commissioned the show from programme-makes Avanti, said: 'Life Drawing Live! has been an incredible catalyst for the nation's amateur artists on BBC Four - where tens of thousands of viewers have taken the time to upload their life drawings. Now we are taking it to the next level.
'For the first time, it will take over the schedules across two channels, giving viewers the option of watching from the sofa on BBC Two, or to go to BBC Four with paper in hand to participate in the class itself.
'We hope this unprecedented event will entertain and inspire, and hopefully give audiences the chance to up their skills with the charcoal.'
Lycett sells a number of his limited edition prints on his website while his piece Chris – a head made from clay, acrylic and a Pringles tube artwork – featured in the Royal Academy's 2018 Summer Exhibition. It is still on sale with a £12.5million price tag.
Published: 24 Aug 2021