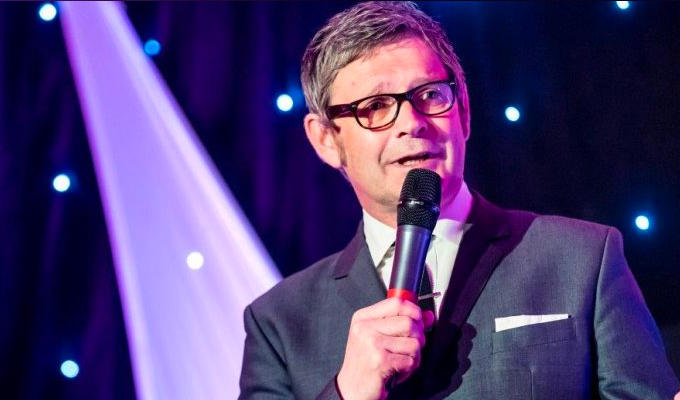 Ian Moore sells the TV rights to his novels
The TV production company behind Agatha Raisin has bought the rights to adapt comedian Ian Moore's novels for the screen.
Earlier this month, the stand-up released Death And Croissants, the first in a planned series of mysteries whose central character is a middle-aged Englishman who runs a bed-and-breakfast in the Loire Valley, France.
Now independent production company Free@Last has optioned the so-called Follet Valley series for a possible TV version.
Moore – himself a middle-aged Englishman who runs a bed-and-breakfast in the Loire Valley as well as performing regularly on the UK comedy circuit – said: 'I'm so happy.
'I wrote the books with the idea of putting a smile on people's faces. I hope the TV versions will do the same and I know that Free@Last TV want the same. Smiles all round.'
Barry Ryan, joint managing director of the production company, said: 'Charm. Wit. Flair. It's rare to come across a first novel that manages to combine an intriguing twisty plot with laugh-out-loud humour.
'Ian is a first-class writer and we immediately saw the potential for a long-running series with returnable characters we know people will adore.'
In Death And Croissants, the B&B owner becomes an amateur sleuth alongside the enigmatic guest Valérie when another guest goes missing, leaving behind only a bloody handprint on the wallpaper.
The rights were acquired from Farrago, the humorous fiction imprint of Duckworth Books.
Its managing director, Pete Duncan, said 'Knowing what Free@Last TV has achieved with Agatha Raisin, now headed for its fourth season, we are thrilled to be working with Barry and the team on Ian's charming Follet Valley series.'
Agatha Raisin, starring Ashley Jensen in the title role, was adapted for Sky from Glasgow author M. C. Beaton's book series of the same name
• Death And Croissants is also available from Amazon
Published: 28 Jul 2021
What do you think?