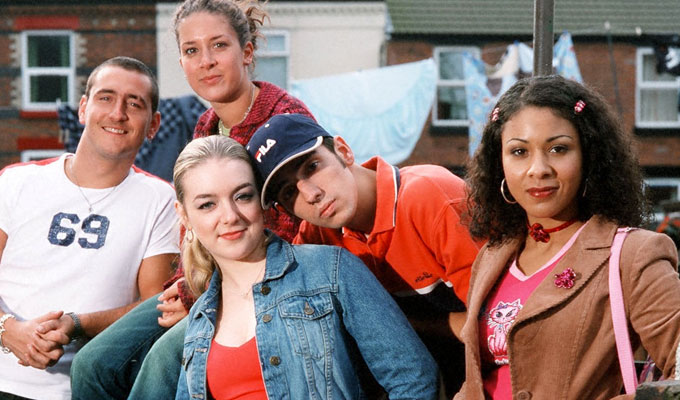 Is Two Pints Of Lager set for a comeback?
The creator of Two Pints Of Lager And A Packet Of Crisps is in talks with the BBC about bringing it back.
Susan Nickson's revelation comes after stars Will Mellor and Ralf Little both spoke about their desire to return to the sitcom.
The comedy, about a group of twentysomethings, ran for a decade from 2001 - but divided audiences and its critics with his relatively unsophisticated humour. Metro called it a 'serial beer & boobs sitcom'.
But now Nickson has told the Drama School Dropout podcast: 'We are talking to the BBC [about a comeback].
'They are a corporation and in a corporation there are many cogs and those cogs move extremely slowly
'So basically what you've got, it's me, Will, Ralf and all three of us are just going, "Yeah, we're here, we'll do it," and the BBC are going, "Ah brilliant, yeah let's do it," and I'm sort of sat here going, "Ok, when?" and they go, 'Well, we don't know."'
Nickson also said she wasn't sure if Sheridan Smith, who left before the final, ninth, series would return for the reboot
Little's character Jonny was also killed off after series six, so it's unclear how he would make a comeback.
Nickson said her plans for a revival would revolve around 'two ageing working-class geezers in a pub combating the terrible things that we say about men at the moment.
'I want them to acknowledge the bad guys are out there, but I don't want Gaz and Jonny to be them.'
Last year, Little and Mellor recorded some online content together with the similar premise of them sitting together in a pub 'putting the world to rights in our own way'.
All 80 episodes are currently available on BBC iPlayer.
Published: 19 Jul 2021
Recent News
What do you think?