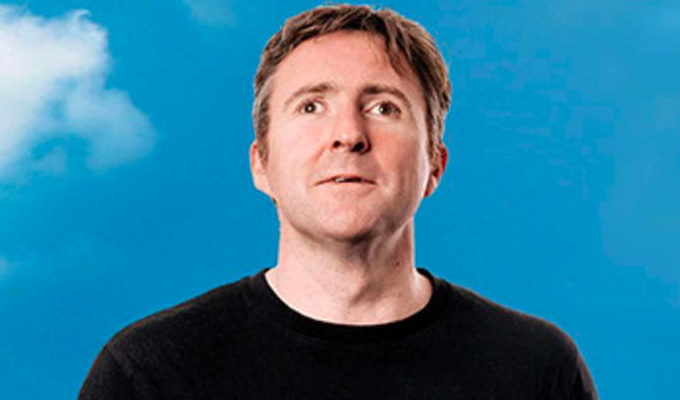 BBC commissions new radio comedy-drama from Jamie MacDonald
Comedian Jamie MacDonald has been commissioned to write a BBC radio comedy-drama based on his his own life.
Blind-sided is about a blind stand-up who is uprooted from his familiar home in Glasgow when his wife, a paediatric surgeon, lands a job in Sheffield – just as lockdown hits and his own career grinds to a halt.
The BBC blurb for the show adds: 'In a strange new place, stripped of the job he worked so hard to define him, he's had to come up with ways to fill his days and reassert the control he once had over his disability, in a world that's out of control.
MacDonald's real-life wife Caroline is indeed a paediatric surgeon who landed a job in Sheffield last April, while his four-part Radio 4 stand-up show about his degenerative eye condition, Life On The Blink, is currently airing on Wednesday nights.
He is one of 12 disabled artists commissioned to produce new works for BBC platforms this summer based on their experiences of living through the pandemic. They were ordered as part of a series of programming to mark the 25th anniversary of the Disability Discrimination Act.
Others include Earth To Alice, a film from Belfast poet and stand-up Alice McCullough about navigating bipolar disorder during lockdown and Face It, a series of comedy-drama monologues by News Quiz writer Miranda Walker about two women exploring how they feel about their faces in the 'swipe-right' world, and the impact of wearing face masks.
Lamia Dabboussy, the BBC's head of arts, said it was 'imperative' that 'deaf, neurodivergent and disabled professional artists are supported to carry on making brilliant work, as the constraints and continuing effects of this pandemic threaten to silence their vital creative voice'.
Published: 13 May 2021