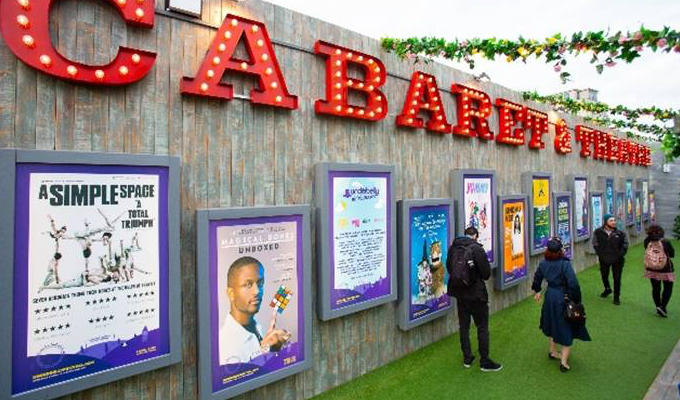 Underbelly Festival set to return to London
The Underbelly Festival is set to return to London this summer - but in a new home.
Plans have been submitted to erect a wooden Spiegeltent - rather than the familiar upside-down cow - in Cavendish Square, just behind Oxford Street.
If approved, the pop-up festival will run every day from July 1 to September 26, hosting cabaret, circus, variety and family entertainment.
Underbelly has been operating on the Southbank since 2009, selling more than 1.2million tickets since then.
The initial programme for Cavendish Square, behind John Lewis's flagship store, will be announced at the end of May, when tickets will also go on sale.
Underbelly co-director Ed Bartlam, said: 'We are thrilled to bring Underbelly Festival back to London. We're looking forward to playing our part in bringing Central London roaring back to life this summer.
'Most importantly, we are so pleased to be able to once again provide a platform and a home for so many brilliant artists, freelancers and arts sector workers who have been deprived of a stage and a living for over a year.
'Our beautiful Spiegeltent can easily be adapted to adhere to social distancing measures and other health and safety precautions and of course a large part of the Underbelly Festival concept is al fresco eating, drinking and socialising.
'We can't wait to share further news on our programme of shows in May.'
Published: 15 Apr 2021
What do you think?