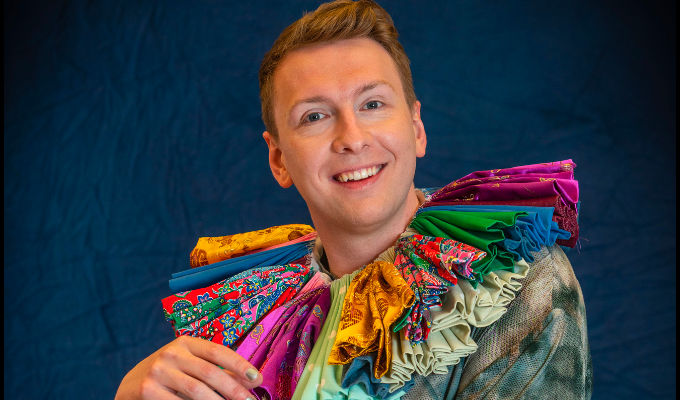 As You Lycett
Joe Lycett is to make his Shakespearean debut – performing in Macbeth.
The comedian will play the porter at the Macbeths' castle, a cameo that provides the few moments of light relief in the gloomy tragedy, in a new online reading of the play for schools.
Lycett joked that his appearance will 'redefine me as an incredibly serious actor and maybe win me an Olivier and hopefully an Oscar'.
The porter appears, hungover, in act 2, joking about being the keeper to 'the gates of hell'. He is possibly the origin of the 'knock, knock, who's there?' joke as he repeats the line as he comes to unlock the castle door.
Lycett is taking the role for a new service called ReadThrough, which uses professional actors to offer live, online renditions of curriculum texts to help bring them to life for pupils.
The team behind the service have some funding to offer it for free to pupils from less privileged backgrounds while charging better-off schools. They hope to find more patrons, including via crowdfunding.
In a statement, the founders said: 'Our aim is to bolster students' understanding of their set texts by seeing them performed live. Through technology, we can overcome issues of access caused by the pandemic, socio-economic or geographic constraints.'
The reading of Macbeth featuring Lycett will take place on Thursday next week, and is the first to be offered following some small-scale trials. The rest of the cast has yet to be announced.
Lycett added: 'Without the experience of seeing live performance, which was an integral inspiration for me, we risk losing a generation of future performers, writers, directors, technicians and, of course, comedians. The brilliant team at ReadThrough will help go some way to bridge the gap from the pandemic.'
He's pictured above in an appropriate ruff in a publicity shot for the Great British Sewing Bee.
ReadThrough has also attracted endorsements from the likes of Dame Emma Thompson, Stephen Fry, Amma Asante and Simon Callow'
Fry said: 'Sometimes you hear about an idea and you find the only correct response is to smack your forehead. Of course! ReadThrough is just such a winner of an idea.'
• If you are a teacher whose students are studying Macbeth, email seatsplease@wearereadthrough.com to reserve your school's place at the February 11 reading.
Published: 2 Feb 2021
What do you think?