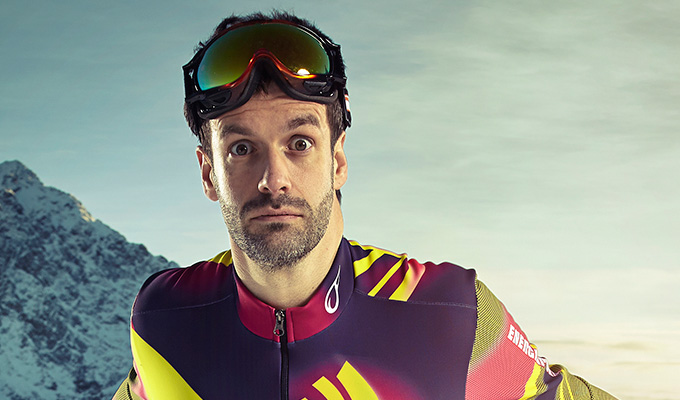 Piste off!
A string of comedy gigs in the Alps has been cancelled because of Brexit.
Promoters Take The Piste say the annual tours of British comics which they organise in ski resorts such as Val D'Isere, Meribel, Chamonix and Zermatt will become unviable following the UK's full withdrawal from the European Union at the end of the year.
The extra red tape, prohibitive new costs and uncertainty as to whether comedians will be able to secure visas post-Brexit means this winter's season – which would have comprised around 60 shows – has been pulled.
Also cancelled is Let's Get Comedie, a bilingual comedy festival planned for the town of Les Gets in France in January.
Organisers broke the news after the Immigration Bill passed through Parliament this week, ending free movement for British citizens across Europe, and vice-versa. Home Secretary Priti Patel tweeted she was 'delighted' with the Commons vote, saying: 'We are delivering on the will of the British people.'
Take The Piste was set up several years by promoter Rich Letts and comedian Marcus Brigstocke, a keen winter sports fan.
Letts told Chortle that he had planned 15 tours for next year, each comprising four or five nights of mixed-bill stand-up, predominantly with UK based comedians, and aimed at tourists, local British staff and French nationals who speak English.
He said that although there was some uncertainty over Covid, he was confident the gigs could have worked with social distancing – but 'the Brexit factor is the main worry'.
'There are two main areas of concern: obtaining a work visa and French social charges,' he explained.
'Getting a visa is quite a lengthy process and has a cost attached to it. And these are applications which could be rejected – we no longer have an automatic right to have performers here. The costs are as yet unknown, which makes it impossible to plan ahead.
'To perform even once a contract has to be established now, which costs €150 (£135), plus the comedian would have to be registered with about ten different "social regimes" and obtaining a national insurance number.
'For EU citizens we can declare they are paying national insurance in their home country, with health insurance covered under the EHIC card. But for others, which now includes the Brits, there are extra levies to cover things benefits like French healthcare and unemployment benefits, which would be overkill for a four-night skiing comedy tour, and would add 80 per cent to a comic's fee.'
Brigstocke, who has always been a fervent Remainer, posted on Facebook: 'This is by no means the first work I've lost because of Brexit. We lost German part funding for a TV series in 2016 too. The series was then cancelled. This is what Brexit means (in part) for me. Many other people will suffer a good deal worse than I ever will.'
And he said: 'I am angry… This brutal, ugly, stupid project is such towering example of ideology and ignorance winning out over all other things. Over sense and reason. Over kindness and generosity. It is the triumph of the mean and the incurious. It is Trumpian - but will last much longer than that warped orange menace will.'
'So many mates have come to the Alps, fallen in love with them and learned to ski and snowboard because of what we did. Rich and too many others kept these amazing gigs going long after they were financially beneficial. For fun. For the laughter and the love of it all…
'So now this. The highlight of my year. My favourite thing with some of the best friends I have. Gone. For Priti Patel's "will of the people".
'Fuck the "people". You do not speak for me and this is a terrible mistake from which our country may never recover.'
Letts has said it may be possible to continue the comedy tours in future years with comedians from Ireland and elsewhere in the EU.
'Henning Wehn, Nick Doody, who has an Irish passport, and Andrew Maxwell are our regulars and have put themselves forward,' he said.
Through another company, Letts also runs thousands of music gigs across the Alps, with musicians touring for months on end, doing eight gigs a week, which has also been affected by Brexit.
He said most British performers on those tours have sought residency visas, making them French taxpayers, and noting how 'this is a loss to the UK Treasury'.
Published: 11 Nov 2020
Recent News
What do you think?