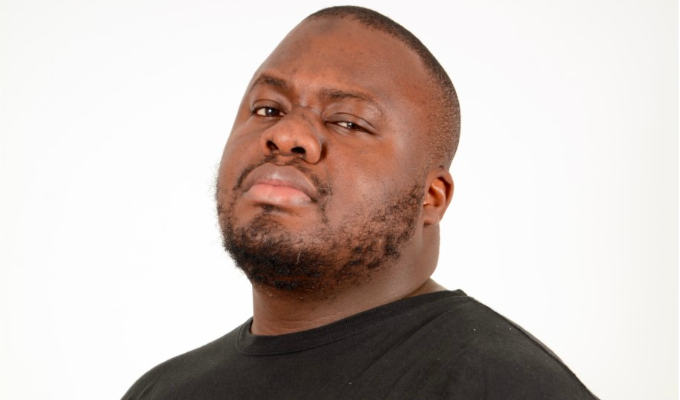 Britain's comedy circuit has a race issue
Britain's comedy circuit has a racist bias that keeps black comedians down, Britain's Got Talent finalist Nabil Abdulrashid claims.
The stand-up says he has been turned down by gig promoters who marginalise black comics – and says the Edinburgh Fringe is heavily weighed towards middle-class white men.
Abdulrashid's appearance on the ITV show triggered 3,000 complaints to Ofcom, with many saying that speaking about Black Lives Matter made his set too political.
And in a new interview with The Guardian, he revealed that he had death threats, too. 'The hate has been vile,' he said. 'I've had death threats. I've had racist abuse from people, all kinds of stuff.'
He said he was expecting the backlash - but what surprised him was the positivity, saying: 'I've had such an outpouring of support from people.'
But Abdulrashid said there was a more subtle racism at play on the circuit, explaining that he went on BGT after being frustrated by the lack of progress – and by seeing the success of fellow comic Daliso Chaponda on the show three years ago.
He said: 'If you go the traditional route, which is Edinburgh, unless you're a middle-class white dude talking about how your cat had cancer or something you're not going to get nominated. At best it's one black guy who gets nominated and that's it for all of us.'
In 2018, New Zealand's Rose Matafeo became the first non-white act to win the award in its 37-year history.
Of his struggles to get booked on the live circuit, Abdulrashid said: 'There are comedy promoters who will say, "Sorry, we had a black act last week, so we can't have you on this week. And the other black act is actually nothing like you. There are comedy promoters like that to this day."
Published: 3 Nov 2020
Recent News
What do you think?