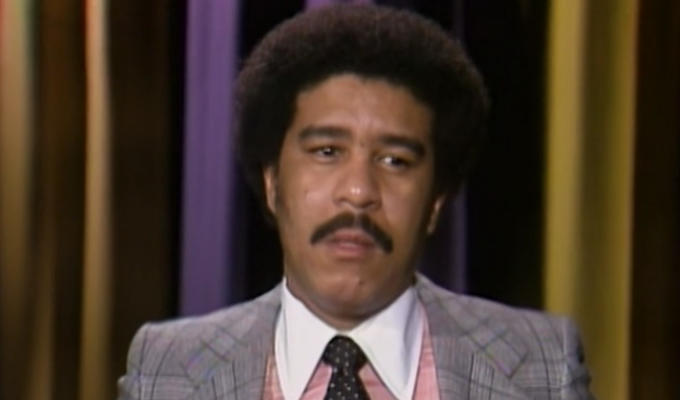 New bid to make a Richard Pryor biopic
Hollywood is to make another attempt at a Richard Pryor biopic - this time with Black-ish creator Kenya Barris behind the camera in his directorial debut.
The new movie, which Barris will also write, is being backed by the stand-up's widow, Jennifer
She previously tried to get a film off the ground in 2016. Produced by The Weinstein Company, that project had lined up Mike Epps to play Pryor, Eddie Murphy as his father and Oprah Winfrey as his brothel-owning grandmother.
No casting has yet been announced for the new movie, which is being made by MGM.
Barris said in a statement: 'The way Pryor did what he did — with truth and specificity that was somehow self-aware and self-deprecating, and said with an unmatched level of vulnerability – that was the power and impact of his work/
'Pryor had a voice that was distinctly his and, in many ways, comedy since then has been derivative of what he created. To me, this is a film about that voice, the journey that shaped it, and what it took for it to come to be.'
Jennifer Lee Pryor added: 'Having had a front row seat to much of Richard's life, I am excited that the mystery of his genius is finally going to be explored and Kenya Barris is the perfect person to do it. Richard and Kenya are creative brothers.'
Pryor died in 2005 at the age of 65 following a heart attack. He had been diagnosed with multiple sclerosis in 1986.
He grew up in his grandmother's brothel where his alcoholic mother was a prostitute. Married seven times, he famously doused himself in run and set himself on fire while on a freebasing binge in 1980.
Published: 26 Oct 2020
What do you think?