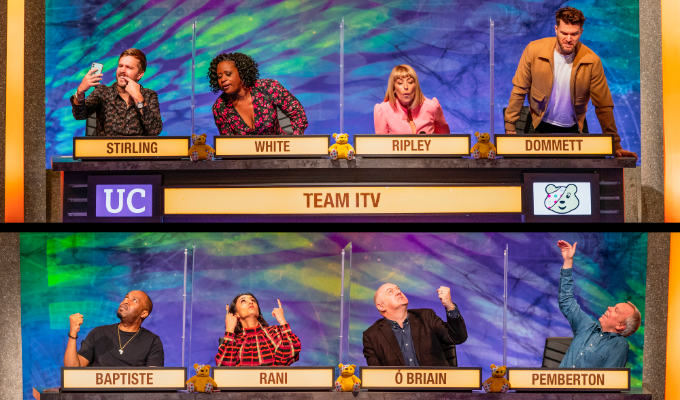 Comedians take on University Challenge
Dara O Briain, Iain Stirling, Joel Dommett, Steve Pemberton and Dane Baptiste are to take part in a charity edition of University Challenge.
The one-off for Children in Need will pitch an BBC team against opponents from ITV, with broadcaster Kirsty Wark taking over from Jeremy Paxman as host.
O Briain is captaining the BBC side and said: 'It's been a dream of mine to be humiliated on University Challenge and now, it's come true.'
Baptiste, Pemberton and broadcaster Anita Rani are on his team, while Stirling and Dommett are joined by newsreader Charlene White in the ITV team led by Cold Feet actress Fay Ripley.
Jo Wallace, the BBC's acting controller of Entertainment Commissioning, says: 'I hope viewers will enjoy the comradery and competitive spirit of both sides'
Viewers can make donations by visiting bbc.co.uk/pudsey, or can donate £5 by texting the word 'donate' to 70405 by November 30.
Children In Need's telethon will take place on November 13.
Published: 22 Oct 2020
What do you think?