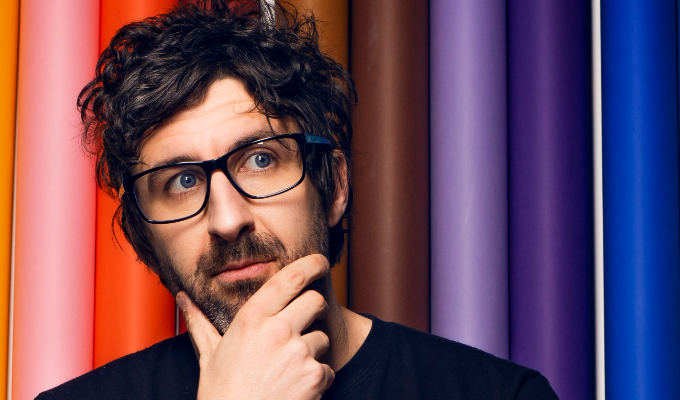 Yet another 24 hour show for Mark Watson
Mark Watson is to host another 24-hour online comedy show.
The comic is heading back to Twitch after his first virtual marathon show raised exactly £45,000 for charity in May.
His new pay-what-you-can show will run from 9pm on October 30 and will again feature star guests, as well as fans getting involved from home.
The Watsonathon 2 will raise funds for Turn 2 Us - which helps people in financial hardship all over the UK - and the Comedian Support Act, which supports performers in need.
Watson said: 'Even the smallest financial donation towards this nonsense extravaganza makes a difference to people's lives. And stops me from going mad, or madder than I will anyway.'
The donation page is here, and watch, when the time comes, here.
Watson first presented a 24-hour show at the 2004 Edinburgh Fringe and has since staged several more endurance performances, including a 36-hour show in 2006 – his longest yet – and a 26.2-hour effort last year to coincide with the London Marathon.
Previous challenges undertaken as part of the shows have included setting a record for the world's longest ever hug, Gillian Anderson shaving comedian Tiernan Douieb's back using hummus as shaving cream, and Russell Brand and Miranda Hart driving an ice-cream van into the venue.
The first online Watsonathon is still available to view here, for anyone with a spare 24 hours to kill.
Published: 21 Oct 2020
What do you think?