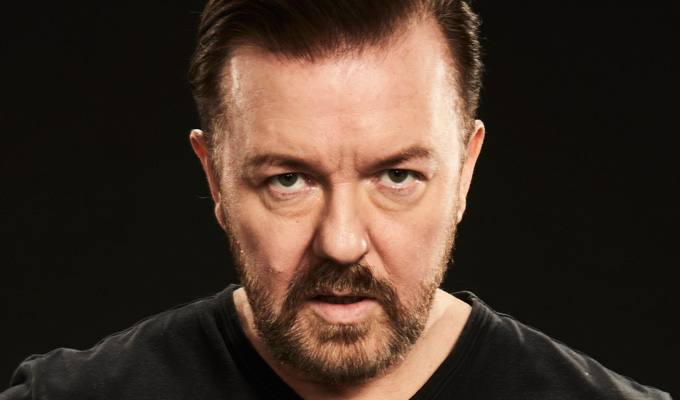 Ricky Gervais's Humanity named UK's top stand-up special
Ricky Gervais's Humanity has been named Britain's favourite Netflix stand-up special.
It was also No.1 in Italy, Slovakia and Turkey, based on new analysis of internet search terms.
In Ireland, Bill Burr's Paper Tiger heads the list, while in Guernsey it is the celebration of 25 years of Def Comedy Jam and in Jersey it is Chris Tucker Live.
The Rush Hour star's 2015 special came top in 29 countries – more than anywhere else – followed by Def Comedy 25 (28 nations), Kevin Hart's Irresponsible (26) and Paper Tiger (23, including the USA)
Hannah Gadsby's Nannette was the most popular in Australia, Spain and across much of South America, including Argentina, Chile, Ecuador Columbia and Venezuela.
The study, conducted by insurance firm Budget Direct, also found that Sex Education was the most searched-for Netflix original comedy series in UK, Ireland and the Channel Islands.
Globally the British series was beaten into second place by Orange is The New Black.
Understandably, Tiger King was the top documentary, Stranger Things the top drama (and top TV show overall) and The Irishman the top film.
The data was compiled from Google Keyword Planner statistics from the past 12 months.
Use this table to search for the most popular show of each genre for any country.
Or click to download the full global maps for stand-up specials and comedy originals.
Published: 29 Sep 2020
Recent News
What do you think?