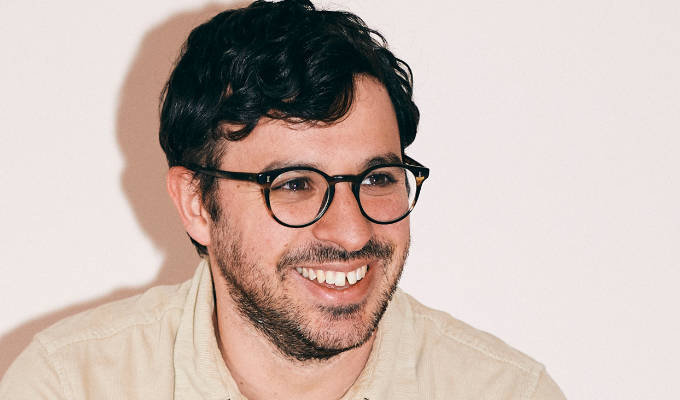 Simon Bird considers a return to stand-up
Simon Bird is considering a long-awaited return to the stand-up circuit.
'I'm toying around with the idea of maybe doing a bit of stand-up', he said. 'But I have been toying around with that for years but never quite had the courage.'
The Friday Night Dinner star started as a sketch performer and stand-up while at Cambridge University – where he was runner-up in the Chortle Student Comedy Award – before being propelled to fame in The Inbetweeners.
But he said that although he loved the show, and the success it gave him, it also derailed his original career plans.
Bird said his fame made it more difficult to develop his stand-up voice on his own terms, as he would always be associated with Will in the Channel 4 comedy.
'I never came into this industry this thinking really I'd want to be an actor, I came in as a comedian,' he told Scoobius Pip on his Distraction Pieces podcast.
'My path, I thought coming out of university, was that I would really give comedy a go and that means that I'll try and do a stand-up show at Edinburgh and keep doing sketch shows at Ednburgh and find my voice and hopefully build some sort of career
'The Inbetweeners happened so suddenly and so quickly that I was moved into the world of acting, rather than stand-up and sketches.
'I am now trying to re-state my claim to doing my own thing. I'm trying now to forge my own path and make stuff where I have final creative say.
'The great thing about being a comedian is being creative: to write stuff and perform your own stuff - and suddenly it felt harder to do that because people assumed that to a certain extent I was the character from the Inbetweeners. Or at least certainly that I represented that sort of sense of humour.
'To this day people assume I was writing it in some way. I love the Inbetweeners but it's not personally the show I'd have written.'
Bird, who turned 36 yesterday, added that he hoped to do more directing, following his acclaimed, Days Of The Bagnold Summer, although that would not be his main focus, and added: ' I wouldn't close the door on acting. I'd always read scripts if they come in but they very rarely do.'
As he alluded to in the interview, Bird has floated the idea of a return to live work before, but nothing came of it.
• Days Of The Bagnold Summer has just been announced as the opening film for the Anglo-French film festival in the northern French town of Dinard, which is due to go ahead as a physical event from September 30.
Published: 20 Aug 2020
What do you think?