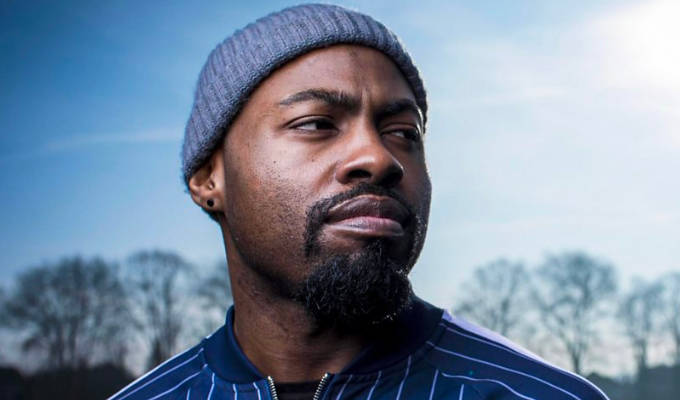 Second Radio 4 series for Darren Harriott
Radio 4 has ordered more episodes of Darren Harriott's stand-up show Black Label.
Two more half-hour shows will be recorded next year in the comedian's home town of Birmingham.
The first series of four 15-minute shows aired last year in the 11pm slot – but the new episodes have been promoted to the more high-profile 6.30pm slot.
Last year, Harriott became the first black British male stand-up to be nominated for the main Edinburgh Comedy Award. He also hosted an episode of Live At The Apollo for the first time – filmed at the London venue where he used to work as a security guard.
He said: 'I just want to say a big, big thank you to everyone at Radio 4 for putting up with me and the people of Birmingham and the Black Country for making the live recordings epic. Only two people were ejected out the venue so that's a win in my book.'
Later this month, Harriott will be back on Radio 4 hosting an episode of the Summer Comedy Festival, while the the first series of Black Label, is still available on BBC Sounds.
Published: 11 Aug 2020
What do you think?