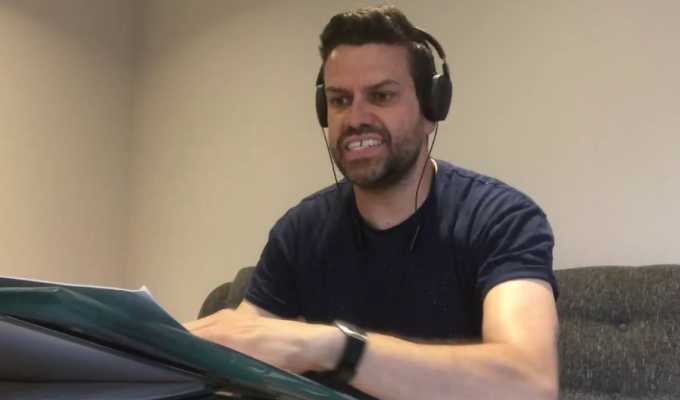 Production firm drops charges for comedy writers
A production company has performed a U-turn following protests over its demands for comedy writers to pay a fee to have their sketches considered for a planned TV show
The Comedy Crowd is planning to pitch a sports-based sketch show to broadcasters and asked would-be writers to submit their ideas. All the best gags would go into the pitch, and if the show got commissioned the creators would 'have the opportunity to be a paid writer and/or performer on the show'.
But the company set the scheme up as a competition, and said ideas would only be considered if writers paid £5 to 'cover the cost of administering' it.
That prompted a backlash on social media. Rufus Jones, who created the Channel 4 comedy Home, said: 'I cannot describe to you exactly how far you have to run from projects that charge you to write. At best naive, at worst a scam.'
Other said it 'feels decidedly sleazy'; 'was seriously unprofessional'; and amounted to 'exploitation' or 'a con - pure and simple'.
The Comedy Crowd - which curates content online but appears to have no TV credits – originally said they were working with Room Next Door creator Michael Spicer, pictured, on the programme idea. But after initially promoting the scheme, the comic tweeted this morning: 'I had no idea there would be an entry fee and have asked that my name be removed from it. Sorry everyone.'
Following the backlash over the fee – which The Comedy Crowd said was 'to cover the cost of administration' – organisers have dropped the requirement for writers to pay.
They acknowledged that the fee 'caused a considerable degree of anger, as many have viewed this as exploitative, adding: 'We understand why writers may feel this way.'
In a statement, they said: 'We are extremely sorry to have caused offence or to have created the impression that we do not understand the value of writers. We have removed the requirement for payment and we will refund those who have already submitted.
'We apologise to Michael Spicer, who put his name to the project, and Gemma Arrowsmith, who agreed to be a guest judge. They had no involvement in setting the terms of the competition.
'At the time we felt the payment was required and fair in order for us to viably administer this competition, but in hindsight we completely understand that the principle of asking creators to pay to submit has caused anger.
'The mission of The Comedy Crowd is to provide opportunities for anyone to create comedy. It started because we believed that it was too difficult for those with new ideas and from diverse perspectives and backgrounds to break into comedy, and we felt that by mobilising a crowd of creators we could change that.
'On this occasion we have made a misjudgement but our intention is, and always has been, to help creators to develop and to get their work seen. We will continue to strive for this.
Just three months ago, the Comedy Crowd announced they had raised £25,000 in just days, saying they would use the funds 'to create content with indie creators'.
Published: 6 Aug 2020