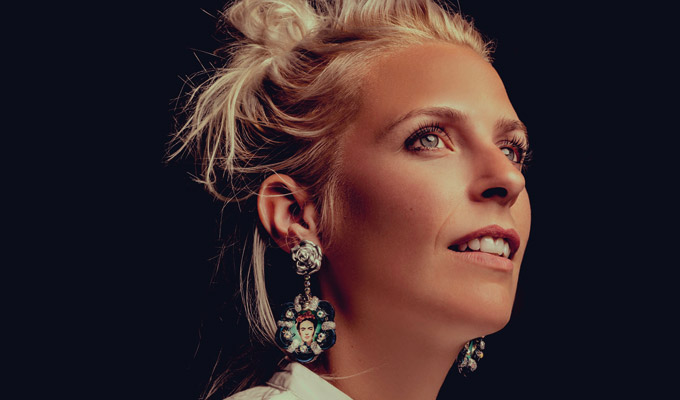 It's the Shedinburgh Fringe!
Sara Pascoe, Mark Thomas and Rosie Jones are among the comedians taking part in another virtual festival aiming to help fill the void left by the cancellation of the Edinburgh Fringe.
The Shedinburgh Fringe will feature performances live from sheds, including two constructed at the Soho Theatre in London and the Traverse Theatre in Edinburgh.
It's the brainchild of Francesca Moody, who produced the original Fleabag stage show, and writer-performer Gary McNair - and will raise money to help new artists stage shows at next year's Fringe.
McNair said: 'This all started as a joke. I love puns so I just wanted to make Francesca laugh when I said I'd be doing the Shedinburgh Fringe from my garden this year. That was meant to be the end of it. But she took it seriously and said we should do it for real. When she convinced me it could be done, it was clear that we could turn it into something that could celebrate the Fringe's past and really help people access it in the future.
'I love the Fringe and I hope Shedinburgh can support others to be a part of it when it returns.
'It won't be exactly like the real thing, there will be no dashing around the city's packed streets in the rain, searching for the hot ticket but I'm sure the people watching at home find something they love and help us raise a shed load for artists next year.'
Moody added: 'As two people whose careers have benefited immeasurably from our time at the fringe we wanted to find a way of giving that opportunity to others next year.
'At a time when venues face an uncertain future and artists are struggling Shedinburgh will shout loud about the Fringe's vital role in global culture, celebrate its past successes and breakthrough artists, provide a platform for talent that would have performed this year and contribute to its future beyond 2020.'
Deborah Frances-White Steen Raskopoulos and Jack Rooke are also taking part, alongside performers from other areas of the arts.
Shows will take place at 7.30pm daily from August 14 to September 5 on a pay-what-you-want basis, with a minimum £4 donation. Tickets will available from Crowdfunder from Friday, when the full programme will be unveiled.
It follows similar virtual programmes being put together by the Gilded Balloon and the Laughing Horse Free Festival this August.
Published: 4 Aug 2020
What do you think?